In a recent interview with the Paul Nahi, Chief Executive Officer of Enphase Energy, the biggest solar inverter manufacturer in the world, it was clear that he had a lot to say about tech companies like Google, Apple, and Samsung. According to him, he speaks on behalf of all the world's utilities.
Nahi says his words should serve as a warning that tech firms are involved in major developments in the energy industry that will ultimately have a negative effect in the utility companies. He also mentioned how a number of tech firms across the world are in the process of creating devices that will utilize renewable technology to power them.
Solar inverter company warns against IT firm takeovers
Such use of technology will lead the consumers to reduce, if not eliminate, their need for traditional fossil fuel energy to power their daily household requirements. The solar inverter CEO's main message was that utilities should be wary about this development in the energy industry as a sizeable amount of market that they currently have will soon be taken over by newer products.
Enphase is a major player in the solar inverter industry and has found itself worried about the Chinese's product practices. However, there are many other big players engaged in making solar inverter market.
The German manufacturer SMA, for instance, is one of the biggest in the world. It is actively engaged in battery and solar energy management technology. Apart from being a leader in solar and wind power, SMA is also a premier player in the development of battery technology.
New competitors coming to the market has established utilities worried
Such companies are not the sole reason for Enphase to be worried about.  It must also focus some of its attention on Korean leaders LG and Samsung, as well as a number of Japanese manufacturers, such as Panasonic and Sony.
These new-to-market, larger international brands enjoying an advantage over the solar inverter giant as they are already well established brands with most appliances found in many consumer's home. Adding to this is the fact that these manufacturers collaborate with IT firms or have the capacity to invest in technology development.
But how do Apple and Google position themselves as competitors to Enphase? It is clear that these companies are serious to own a software platform that controls various appliances at home. At the same time, such appliances are also able to adapt to their user's preferences.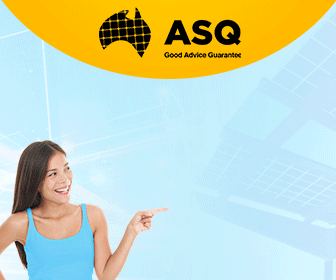 Advertisment - Learn more
New tech means companies can now grow faster than predecessors
Indeed, there are many solar inverter manufacturers within the energy industry, and these entities didn't start in the market in the same way that Enphase did. The latter was built through the skills of computer and telecommunications experts, and not those with power engineering skills.
The old model solar inverter was created like passive gadgets that operate in isolation. The modern solar inverter at Enphase are now able to relay information continuously to company engineers to report their performance. They also send information on the characteristics of the power that flows on the grid.
The company collects information on a daily basis about the goings-on in the field, giving it insights on the programs of the system's performance and its interaction with the grid that it is connected to.
Despite competition, real or not, Enphase strongly believes that it can produce and a deliver cheap power alternative. Still, it is a given that it will have to face serious competition going forward.
Photo courtesy of Jonathan Potts on Flickr