Reports abound claiming that Apple will start production of the very first Apple electric car starting 2020. News also revealed that the company is currently doing a series of tests that will help it develop a viable EV. These reports obviously sending everyone in the car and technology industry into frenzied speculations.
Bloomberg claims such reports as true, saying that the company will dedicate the next five years preparing for the production of its first Apple electric car.
Apple electric car project unsettles industry competitors
If this is true, then it will make Apple, with zero experience as a car maker, the newest member of the electric auto industry, placing itself alongside some of the most established makers of electric vehicles.
In the case of Tesla Motors and General Motors, both companies are engaged in the formulation of new EV designs. They plan to manufacture EVs that are capable of running above 200 miles on a mere single plug-in charge. Tentatively, both cars will be launched by 2017, with prices to be pegged at below $40,000 per unit, added Bloomberg.
Financial Times and The Wall Street Journal also published reports from anonymous sources claiming Apple to have had assembled a car tech team that will develop and create its own Apple electric car. WSJ added that the firm is in the thick of the confidential Titan project, which is involved in the electric car design. Titan-produced mock-ups showed the Apple car resembling a minivan.
Electric vehicle manufacturing seen as a likely future direction for Apple
Reuters also released similar news on the tech company, citing unnamed sources. It reported the company's heavy involvement in electric car manufacture. It revealed that Apple is serious about wanting to design and create an electric car that will carry its brand name.
Reuters then commented that Apple's intense goal to develop and market its own self-driving car is brought about by its desire to provide strong competition to another major company, Google. Considered as one of the big players in the tech industry, Google had made its ambition to design and manufacture an autonomous car known to the public.
If there is evidence that would make the claims about Apple's involvement in EV design and manufacture as true, it is the lawsuit that A123 filed against the company.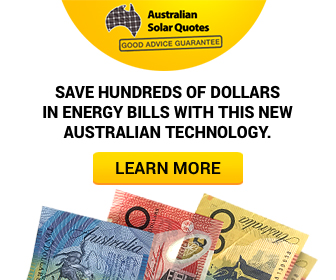 Advertisment - Learn more
EV battery maker, A123 to fight Apple over alleged agreement violations
A top EV battery maker, A123 claims that Apple had illegally recruited its own battery engineers to perform similar tasks on Apple's own battery-making projects. A123 insists that Apple's actions are in violation of A123 agreement with its former workers.
Apple analysts, and most likely every other firm that belong to the technology industry, have been made to draw guesses and speculations about the Apple electric car. It seems that everyone is at a loss and unsure about the possibility that Apple will join the auto industry.
In the case of Gene Munster of Piper Jaffray, he is less convinced that the Apple electric car is on its way. He adds, however, that "it seems far more likely that we get a TV from Apple in the next five years than a car."
Photo courtesy of Jorge Quinteros on Flickr