A significant development for green energy as Apple CEO Tim Cook announced his company's monumental solar power partnership with First Solar Inc in February, 2015. The project will allow for Apple to generate enough electricity in order to power all of their operations based in California, including the forthcoming "spaceship" Campus 2 project, during the end of 2016.
This $848 million deal with First Solar will allow Apple to purchase green energy from them for the next twenty-five years, thus it is the biggest partnership to be struck within the industry yet. Green power will be provided by First Solar through their upcoming 2,900-acre Flats Solar project located in Monterey County, California.
Apple agrees to largest renewable partnership to date
The plant will have a total output of 280 megawatts of electricity, of which 130 megawatts will be purchased by Apple. The leftover 150 megawatts will in turn be sold to Pacific Gas & Electric under terms and conditions of a separate agreement with them.
The California Flats Solar Project will make up 3% of the land owned by Hearst Corporation, located in Cholate, California, which is at least a three hour drive from Cupertino, the location of Apple's headquarters.
Though the terms of Apple's landmark solar power deal must still be approved by the Monterey County Board of Supervisors, it has been mentioned that it will no doubt be approved, as the compound has already received the go-ahead from the Monterey County Planning Commission. If all runs smoothly, construction will begin mid-2015 and the completion of the project is expected by the end of 2016.
Apple intends to purchase enough solar energy to power 60,000 homes
Cook has maintained that his company will purchase enough solar power to run close to 60,000 homes based in California. Such an amount will likely offset all the power needed for the forthcoming Campus 2 project, 52 retail stores located in the Garden State as well as power their data centre which is located in Newark.
Cook has once again indicated that climate change is something that he wishes to combat through his personal capacity as well as through Apple itself, thus the reason as to why the company has taken the reigns regarding a long term sustainable energy solution. The deal will not only save the environment but will also result in increased and tangible savings concerning energy costs on the whole.
Commercial Officer for First Solar speaks on landmark partnership
"Apple is leading the way in addressing climate change by showing how large companies can serve their operations with 100 percent clean, renewable energy. Apple's commitment was instrumental in making this project possible and will significantly increase the supply of solar power in California. Over time, the renewable energy from California Flats will provide cost savings over alternative sources of energy as well as substantially lower environmental impact."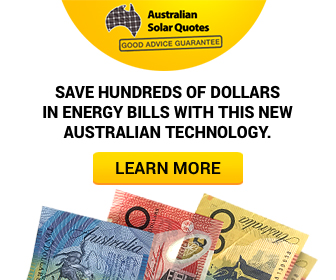 Advertisment - Learn more
Photo courtesy of Mike Deerkoski on Flickr