No formal announcement has been made but there have been rumours that both Apple and Google are seriously engaged in their respective projects for electric vehicles, albeit of different levels.  Top automakers, car builders & battery makers are all waiting for confirmation from the two tech giants about this new direction and their entry into electric vehicles.
But, since no announcements have been made, it has kept major automakers waiting in the dark. They are on their toes knowing that stiff competition has been added to the industry.
Electric vehicles soon to have added competition
Both companies are known to have set their sight on developing electric vehicles or automatic cars, and poured a significant amount of capital into their projects.
Google can boast of having plans of releasing a widespread roll out of a car that can run without a driver. In the case of Apple, the rumour is that it is in the midst of coming up with an EV of its own.
"If these two companies intend to solely produce electric vehicles, it could go fast," said Martin Winterkorn, Chief Executive Officer at Volkswagen AG, at the Geneva International Motor Show, Bloomberg reports.
Normally, car makers require 5 to 7 years to build electric vehicles. Sometimes it might even take longer than 7 years.  This is apart from the fact that the latest technology in car building should be used to ensure that the final result can outlast already existing car models.
General Motors and Tesla Motors currently dominating the EV industry
Two premier automakers, General Motors and Tesla Motors, are both in a race to beat all participating tech firms when it comes to producing an EV that has the capacity to run over 200 miles on only one charge and with a price that is less than $40,000.
According to Stefan Bratzel in his interview in Bloomberg, the competition surrounding electric vehicles has to be taken seriously. Bratzel is the director of Germany's University of Applied Sciences, Center of Automotive Management.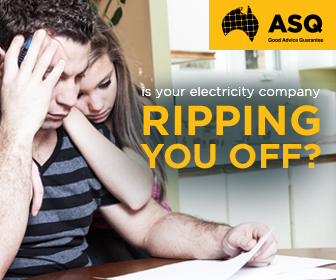 Advertisment - Learn more
Current EV competitors seeking to form partnership with newcomers
In a bid to be one of the strong competitors, conventional manufacturers of electric vehicles are in a bid to work with newcomers Apple and Google.  According to Bloomberg, many of these firms desire to lend their expertise in whatever aspect of production the two aspiring auto companies might need help, such as supply chain or production.
These two areas are the potential weak spot that Google and Apple as non-automotive firms are facing as they bid to enter the electric vehicle industry. It will be to the great advantage of both companies if they accept any unsolicited help that these companies want to offer, as it will make help them gain better positioning in the field.
Is Apple really bent on having its own electric car by the year 2020? Will Google be true to its announcement regarding its plan to manufacture its own driver-less car within a 5 year span?
Many players wait and see on the side lines, with most agreeing that such development will only benefit the industry.
Photo courtesy of Washington State House Republicans on Flickr