Solar panel manufacturers in the United States and Canada are in a trade war with their Chinese counterparts over their unethical dumping of solar products in the North American region. Such practice ultimately causing the US and Canadian manufacturers to be on the losing end.
The Chinese solar manufacturers also take advantage of unfair subsidies on import products, which alarmed the Canadian Border Services Agency. The agency seeks the imposition of increased tariffs on solar panel products that enter Canada, with a particular focus on those that come from China and Taiwan.
Solar panel tariffs not tough enough according to CBSA
It was ruled during preliminary hearings in Canada that solar modules had been unfairly brought into the local market and were even given unfair subsidy. Consequently, it was deemed that all specific modules that had entered the country starting March 5, 2015 will be strictly imposed a heavy amount of duty that amounts to 281%.
The US imposed a similar move last January of this year when the country's Department of Commerce concluded that the photovoltaic cells and other solar products of solar manufacturers from Taiwan and the Peoples Republic of China were dumped while also enjoying unnecessary subsidy favours. Such imports had since been subjected to duties of 9%.
In a major press announcement held recently, Carmanah Technologies Corporation or CTC, a Canadian green manufacturer, had stated its anticipation of the tariffs that affect flexible types of solar panels that will only be made available in an effective form from Chinese suppliers.
Flexible solar panel based item to only represent a small sales percentage
Carmanah also reported that flexible solar panel based items actually represent a mere sales of 2.5%. Hence, it expects an insignificant degree of financial impact to affect the company. CTC also added that the duty imposition in both the US and Canada will hardly have an impact on its general business deals as soon as all adjustments in the supply chain have been set in place.
December of last year, announcement was made by the United States Department of Commerce that reported the result of its anti-dumping duty investigations of importation of particular crystalline silicon PV products by solar panel manufacturers from Taiwan and the People's Republic of China. Because of these unfair practices, anti-dumping laws were put into effect.
Anti-dumping laws imposed for imports of crystalline silicon PV products
As a response to SolarWorld Americas, another petitioner, the United States Department of Commerce has determined that the amount of various crystalline silicon PV products imposed from Taiwan was excessive. The products were sold and brought to the country at what is called "dumping" margins, which ranged from 11.45 percent to as high as 27.55 percent. This was in reference to Jinko Solar and Jinko Solar imports and exports as well as 43 other exporters that qualified for the rate of 52.13%.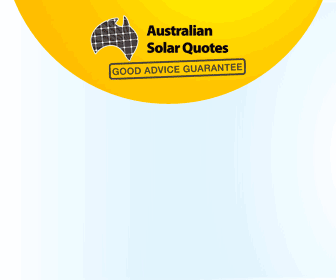 Advertisment - Learn more
China's dumping import actions had another effect; it resulted in the US and Canada becoming stricter when it comes to importation, not just of solar items, but of all products. While the tariffs do serve their purpose, they have consequences, and in whatever way they will affect the consumers, negative or positive, it is yet to be known.
Photo courtesy of Mike Baker on Flickr