Is An Off Grid Solar System Right for You?
Even today, there is a large portion of Australia that is not connected to the electrical grid. This means that power generation needs to come from either diesel power generators, portable power generators, off-grid solar systems or other forms of renewable energy generation such as wind.
The most sustainable and cost effective way to generate electricity in rural Australia is with an off-grid solar system, also known as a Stand-Alone Power System (SAPS). A typical off-grid solar system includes one or several methods of energy storage, electricity generation, and regulation. Because these locations are not connected to the electrical grid which may be considered a main source, they are commonly referred to as being 'off-grid solar' or 'stand-alone solar'.
Off-grid solar power systems can mean small grids or stand-alone systems called SHS systems that are able to provide electrification for smaller communities that have little or no access to electricity. Off the grid could also refer to a self-sufficient lifestyle which does not rely on electricity or other public utilities such as water supply and a sewage system for waste disposal.
Off grid solar systems provide a practical, economical and environmentally friendly solution to providing power to your appliances. Getting "off the grid" means different things to different people, but the key point is that an off grid solar system gives you complete independence and freedom with regard to meeting your energy needs.
How Off-Grid Solar Systems Work
Multiple solar panels are installed on the house rooftop to capture sunlight, although sometimes these are ground mounted.
The solar energy flows through the solar inverter, converting the current from DC to AC (direct current to alternating current).

The electricity generated from the solar panels is distributed to the home or business for usage and any overflow is stored in the battery bank, making it available during the day or at night.
A stand-alone solar power system using PV panels is independent of a utility's main grid but, in some cases, involves the use of a wind turbine system or diesel generator. There are two stand-alone types; with batteries and without. The latter is known as the direct-coupled system consisting of solar panels directly connected to a direct current (DC) load. There is an absence of battery banks in this kind of system so no energy is stored either. The direct-coupled system can only power fans, pumps, and other common appliances during the day.
The stand-alone solar power system with batteries has battery banks for energy storage. In this kind of system, the energy produced by the PV panels may not always be directly used, and because the load's demand is not always proportionate to the capacity generated by the PV panels, battery banks are used. These batteries store excess energy for use when needed. They also provide stability of the electricity's voltage and current by the eradication of transients and supply surge currents for loads such as motors.
Energy Requirements for Off-Grid
If you have decided to embrace an off-grid lifestyle, the first thing to do is reduce your energy requirements. Believe it or not, many off-grid homes use a wider range of resources than suburban homes that are all electrical. Solar heaters for hot water, for instance, cost less than off-grid solar components like photovoltaic (PV) systems.
Having a variety of solar-powered systems is a wise decision because if one resource is disabled you still have other equipment, appliances or gadgets, with off-grid solar parts which you can rely on. In fact, all off-grid solar systems use similar fundamental components with the addition of other elements depending on the requirement.
Below is a basic list of the off-grid solar system components:
Battery bank: six or sometimes even more individual batteries are connected in a parallel or series arrangement with stout cables.

Alternating Current (AC) generator: a back-up of power supply that may be utilised in the prevention of blackouts when the sun's rays are weak for an extended period of time.

Direct Current (DC) loads controller: maintains proper voltages and currents going into DC loads.

Alternating Current (AC) loads controller: contains the appropriate switching mains and fuses, overseeing the maintenance of currents and voltages utilised by AC-run appliances.

Charge controller: feeds current to the battery bank at the exact voltage it requires. Charge controllers influence battery performance.

Inverter: converts voltages from DC to AC according to the suitability for use with the household equipment. If the household exclusively uses DC loads, this is optional. 

Transfer switch: alternates power sources between the AC generator and inverter output when there is availability of battery power.
Ensure that you understand how everything works
Solar-powered systems are low-maintenance and so are their off-grid solar parts. The extent of maintenance for these systems will be to keep the solar panels clean. However, a solar-powered system that comes with batteries may require more time and effort to maintain. Note that batteries are an off-grid system's core, with all activities coming and going from them.
The control and safety equipment has been designed to protect the batteries or the system's balance from the batteries.
In other words, before you install the off-grid solar components of your solar power system, ensure that you understand how everything works, individually and collectively, as a system. If you are installing a system that is highly dependent and performs best on batteries for instance, you will have to understand the batteries completely and thoroughly.
Only a one time expense
If power blackouts occur with regularity in your locations, the off-grid system is your best option because a grid system will almost always remain shut off for the duration of a blackout for safety reasons.
Off-grid systems are a bigger up-front investment, because of the addition of a charge controller, batteries and other off-grid solar parts that the system employs. Consider, however, that this upfront cost is a one-time only expense.
Types of off grid solar systems
Configurations for off grid solar systems range from small portable solar panel kits that only require a small to medium solar battery, through to much larger kits designed for permanent installation in your home. Homes that install off grid solar systems tend to require additional storage or space the the solar batteries so this needs to be kept in mind when deciding which type of solar power system is right for you.
Smaller kits are typically rated from 3W up to 120W and designed for powering only a few small devices. These systems are useful for people who need to get out in remote locations (the ocean, the outback, forests) or for people who travel long distances by car or train and need to keep their appliances charged up. Of course you do need to make sure the kit you choose is appropriate for the environment that you'll be using it in. Portable solar kits often have built-in solar batteries too.
Large off grid solar systems are usually permanent installations and rated in kilowatts or even megawatts. These also can be purchased in different formats, designed for powering only one large appliance (a freezer, for example) or for powering a complete household.
You also have a choice between thin-film (CIGS) and monocrystalline solar panels. CIGS are a newer technology that is typically lighter in weight and less expensive. Monocrystalline panels tend to be heavier and cost more, but also are stronger and will last longer on average than CIGS panels.
It is important to ensure that the kit you choose is appropriate for what you intend to use it for. Buying a solar system that is too large or too small for your needs will result in wasted money. If you are new to solar energy, it is best to consult an expert in off grid systems to help you calculate the energy needs of your appliances.
Items needed for a typical home installation
Obviously the exact list of items required will vary depending on the demands that will be placed upon it. But for most home installations, you will need the following:
Solar panels
Solar panels are the key components for capturing energy from the Sun
Charge controller
These are small computers that regulate energy flowing from the panels to the solar batteries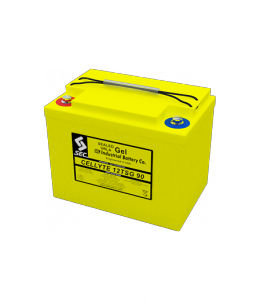 Solar batteries
Solar batteries are used to store energy collected by the solar panels
Solar inverter
Transforms the current from low voltage DC power to high voltage AC power
In most situations it is mandatory to employ the services of a licensed electrician to connect the solar system to your home. If you are uncertain, check with your supplier or with local authority before commencing any work.