Heat pump hot water systems are a great alternative to the traditional panel based hot water system model. The heat pump model will save you a huge amount of money on your energy bills, especially if you are switching from the older electrical systems. The heat pump system still fits under the solar power umbrella, as it draws heat into the water from the heat produced by the sun in environment. Even on the coldest of winter days, the sun continues to shine and produce heat in the atmosphere. This is where the heat pump steps in the draw as much heat from the atmosphere into the tank for use.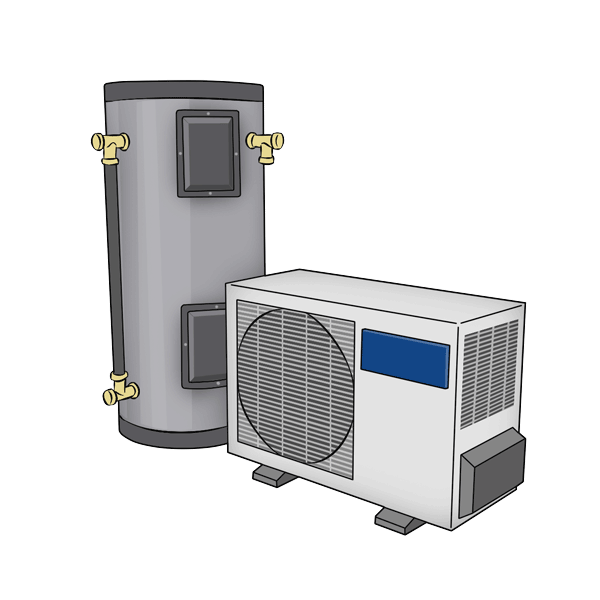 How do heat pump hot water systems work?
The heat pump hot water system works in a similar way to the operating system of your fridge or air-conditioner, but instead of pushing the heat out, it draws the heat in the warm the cold water collected in the tank. Because hot water needs to be at a constant temperature of at least 60 degrees to keep out infections and keep in the warmth, the heat pump systems sometimes need a little kick. These systems are usually connected to an electrical booster that warms up when the temperature drops, but there are gas options available as well, which are the both the more cost-efficient and more environmentally friendly option.
The verdict
The heat pump systems are definitely the best systems for use in cold areas, as you will have constant access to water warmed by solar power year round no matter how gloomy the weather. The get the most out of your investment with heat pumps systems it's best to go with natural gas for your booster, or electricity as a cheaper alternative to LPG.