What do stand alone solar power systems mean for you?
Lower costs?
Independence and freedom?
Being more environmentally friendly?
In fact getting off the grid with a stand alone solar power system gives you all of these benefits, and possibly more.
What is a stand alone solar power system?
Stand-alone solar power systems are used to provide electricity to appliances independently of the mains power grid.
This means that you can use them in any location, and you are not subjected to many of the inconveniences of a mains system such as blackouts. Solar energy puts you in control of your electricity.
What equipment is needed for stand alone solar power systems?
A typical stand alone solar power system that is installed for permanent use in the home will require the following items:
Solar panels
Solar panels are the key components for capturing energy from the Sun
Charge controller
These are small computers that regulate energy flowing from the panels to the solar batteries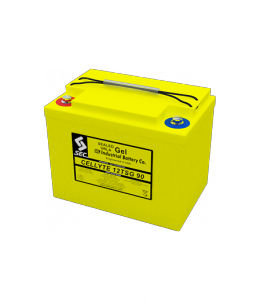 Solar batteries
Solar batteries are used to store energy collected by the solar panels
Solar inverter
Transforms the current from low voltage DC power to high voltage AC power
How do I choose a stand alone solar power system?
The most important thing to understand about solar power systems is that there are many different types and configurations. Choosing the right solar power solution for your needs involves understanding how much electricity you are likely to consume. You can often identify this information by looking at your previous electricity bills. Find the highest amount that you have consumed in the past and use this as a benchmark for determining your needs. Buy a system that can supply at least as many kilowatts as you think you will need.
Are there different types of solar panels?
Yes. You can choose between CIGS and monocrystalline panels. CIGS panels are made using thin-film technology to produce cheaper and lighter panels. Monocrystalline panels are heavier and a bit more expensive, but will give a long lifespan and maximum reliability.
What about solar batteries?
Most solar systems employ deep cycle batteries designed for long term use and multiple recharges.
Sealed gel batteries are a safe option because they can be used indoors. This provides you with safety, convenience, and low maintenance.
AGM batteries are more expensive but have a longer lifespan than sealed gel batteries, while still providing the same advantages.
The lowest cost option is a 'flooded cell battery'. These batteries are similar to those used in cars and are not sealed and therefore not spill-proof. They are not suitable for indoor use because they produce toxic gas when charging. This also means that they require more maintenance than AGM and sealed gel batteries.