Off grid solar systems provide a practical, economical and environmentally friendly solution to providing power to your appliances. Getting "off the grid" means different things to different people, but the key point is that an off grid solar system gives you complete independence and freedom with regard to meeting your energy needs.
Types of off grid solar systems
Configurations for off grid solar systems range from small portable solar panel kits that only require a small to medium solar battery, through to much larger kits designed for permanent installation in your home. Homes that install off grid solar systems tend to require additional storage or space the the solar batteries so this needs to be kept in mind when deciding which type of solar power system is right for you.
Smaller kits are typically rated from 3W up to 120W and designed for powering only a few small devices. These systems are useful for people who need to get out in remote locations (the ocean, the outback, forests) or for people who travel long distances by car or train and need to keep their appliances charged up. Of course you do need to make sure the kit you choose is appropriate for the environment that you'll be using it in. Portable solar kits often have built-in solar batteries too.
Large off grid solar systems are usually permanent installations and rated in kilowatts or even megawatts. These also can be purchased in different formats, designed for powering only one large appliance (a freezer, for example) or for powering a complete household.
You also have a choice between thin-film (CIGS) and monocrystalline solar panels. CIGS are a newer technology that is typically lighter in weight and less expensive. Monocrystalline panels tend to be heavier and cost more, but also are stronger and will last longer on average than CIGS panels.
It is important to ensure that the kit you choose is appropriate for what you intend to use it for. Buying a solar system that is too large or too small for your needs will result in wasted money. If you are new to solar energy, it is best to consult an expert in off grid systems to help you calculate the energy needs of your appliances.
Items needed for a typical home installation
Obviously the exact list of items required will vary depending on the demands that will be placed upon it. But for most home installations, you will need the following:
Solar panels
Solar panels are the key components for capturing energy from the Sun
Charge controller
These are small computers that regulate energy flowing from the panels to the solar batteries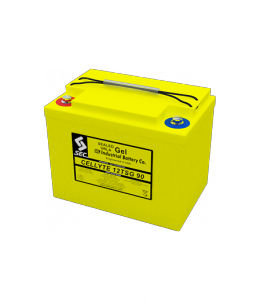 Solar batteries
Solar batteries are used to store energy collected by the solar panels
Solar inverter
Transforms the current from low voltage DC power to high voltage AC power
In most situations it is mandatory to employ the services of a licensed electrician to connect the solar system to your home. If you are uncertain, check with your supplier or with local authority before commencing any work.