Tax breaks for small businesses and those that fall within the top tax bracket took effect early this month, and are bound to weigh heavily on people's hip pockets.
Consequently, electricity bills are expected to go up by about 15 to 20 per cent across the country this financial year…just another reason to make the switch to solar! 
Beginning 1 July 2017, Australian households will spend an extra $400 each year on power as a result of the 50 per cent surge in the wholesale electricity price.
Solar households not only avoid this huge bill increase but can potentially get money back for excess energy using the solar feed-in tariff scheme; seems like a no-brainer really!
The shock price hike has been linked to the closures of Victoria's massive Hazelwood coal power station and South Australia's Northern power plant.
Starting 3 July 2017, energy rates are expected to change for residents of Queensland, New South Wales, ACT and of course South Australia. Notably in 2014, the household electricity bill in NSW averaged at $2073, with prices remaining fairly stable since.
Already, there are fears that doing business in states like NSW, Queensland and ACT could become too costly hence compelling manufactures to flee; bringing about a situation similar to that in South Australia.  
Mr. Howard Wu, the manager of a Canberra Chinese restaurant said his business already incurs huge bills in relation to heating and powering its fish tanks and food refrigeration.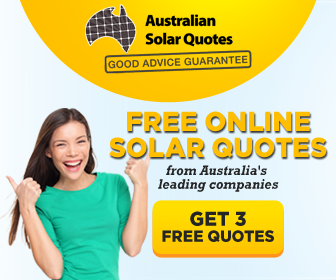 Advertisment - Learn more
"It's very difficult to maintain profit if the price continues to go up," he told SBS World News.
In the past few weeks, the biggest energy companies in Australia such as Origin, AGL and Energy Australia have indicated massive price hikes.
The most significant increases for households and businesses will be recorded in New South Wales, South Australia, and the ACT with the average business in Adelaide paying an additional 1,500 in the next 12 months.
Energy providers are pointing fingers at the recent shut down of coal-fired power plants and the growing demand for gas.
Switch to Solar Before Your Bill Increases Further
According to the annual report published by the Australian Energy Market Commission late last year, the electricity bill for the average Australian household will hike by $78 from mid-2017, a situation the report squarely lays on the ambitious Renewable Energy Target and the shutdown of coal-fired power stations.
The AEMC's annual report further analysed household price trends and the driving force behind the increasing cost of components of electricity bills for both homes and businesses.
The analysis pointed to the regulated networks sector, competitive market sectors of retail and wholesale generation, and price implications from government environmental policies as the reason for the rise.
According to the AEMC Chairman John Pierce, retirement of coal-fired generators has increased the residential electricity prices across many states.
"The changing generation mix, with more solar and wind entering the market and coal-fired generators retiring, means that electricity flows and wholesale prices are also changing. This is leading to greater variation in residential bills depending on where you live, and how much electricity you use," he said.
The report noted a range of factors as the main drivers of wholesale electricity costs in the longer term.
"Wholesale electricity costs are a key driver in customer bills. These costs are increasingly connected with the mechanisms used to achieve emissions policy objectives – that is, how the energy sector will contribute to the emissions reduction target set by the government as part of the Paris commitment," added Mr Pierce.
However, John Bradley, the CEO of Energy Networks Australia has a different view. He claims it's all in the hands of customers who can significantly lessen the impact of the pinching electricity prices by taking time to shop around for the best deal.
"This will be a real impact on customers that are just sitting there accepting their current retailer's price increases," Mr Bradley said.
"But if customers are shopping around and looking for the best deal, figures indicate they could be saving between $200 to up to $600, depending on where they live."
If you're not interest in accepting your retailer's price increase, then it's time to look into solar power. For all you need to know and three free quotes from local solar retailers, head to Australian Solar Quotes and start taking money off your power bill now!
With the rising wholesale power price now accounting for 45 per cent of an Australian household's bill, investment in renewable energynot coal, will begin to soar in abet to ramp up supply and drive down the spot price.
"The dilemma for householders and businesses … is the unwillingness of business to invest in new generating capacity due to the uncertain climate," Mr Harwin said. "We need to come together in Australia's interests to keep downward pressure on prices."
Other Beneficiaries
Based on your income level, your total tax payable changed from 1 July. As a result, those that fall within the highest tax bracket, and who earn above $180,000 annually will enjoy a tax cut following their exemption from paying the two per cent budget repair levy.
Small businesses are beneficiaries too and will start enjoying a tax break that is expected to phase in gradually. Unfortunately, online shoppers will be derailed by the so-called Netflix Tax which is applicable to imported digital products and services including software, streaming services, and video games.
Those working in the hospitality, fast food, pharmacy and retail sectors, and who are protected by industry awards, will experience cuts to Sunday penalty rates that phased in from 1 July.
Bill Shorten, the Labor leader said it was unfair for high income earners to pay less tax while weekend casuals that fall in low income brackets faced a pay cut.
"Tomorrow is a dark day for Australia's work force," Mr Shorten told reporters in Brisbane.
"Peoples' penalty rates are getting cut. All Malcolm Turnbull wants to do is give large corporations a tax cut and look after his mates, the millionaires."
On a more positive note, the lowest paid workers in the country will see a small increase in their minimum wage, approximated at about $20 extra each week.
On the other end of the spectrum, politicians will get a two per cent pay rise with Malcolm Turnbull's salary increasing by about $10,000.
The government will also effect the new tax on the five most established banks in Australia– Westpac, NAB, ANZ, Macquarie and Commonwealth. Notably, some banking chiefs warn that this cost would be passed on to customers and shareholders.
Changes to superannuation will also be effected including an $80,000 cutback in the after-tax contributions cap, while the new $1.6 million dollar cap on tax-free pension phase super accounts will affect the high-income earners.
In Conclusion
Changes in power price trends affects individual households differently based on the electricity usage of each consumer, and their willingness to embrace a better energy deal where great market offers are available.
It is worth realising that no two households can consume energy in the same way.
Knowing the amount of power you consume and when, is critical in helping Australian households to control electricity costs in the future. 
Knowing your power usage can also help you determine whether solar may be a viable option for your household; don't let your energy retailer rip you off when you could be generating power for free!
Thankfully, most jurisdictions have already initiated reforms to ensure consumers have greater control over how they use and manage their energy. For instance;
From 1 July 2017 network businesses will be mandated to structure their prices to clearly reflect the different consumption preferences of individual consumers.
This will go a long way in giving consumers price signals about the overall cost of using energy in various ways and at varied times. This will help them make more informed energy choices.
New rules meant to open up competition in metering will be effected from 1 December 2017 and will provide more opportunities to enable consumers have access to an extensive range of new energy products and services that feature real time information concerning their energy use.