Queensland's Labor government has once again assured us all of their commitment to renewable energy by declaring a 50 per cent Renewable Energy Target (RET) concerning power needs by 2030, while making sure that close to 1 million homes in the state will have rooftop solar installed by 2020.
These goals were laid out in the ruling party's pre-election policy release, even though some had concerns regarding the far reach aspirations of Labor who is expected to stay within the Opposition. Mark Bailey, the Energy Minister, has reiterated that they are very confident in reaching the set targets while establishing a Productivity Commission within the state in order to provide policies in order to reach the renewable energy target.
Renewable energy is without a doubt the way of the future when it comes to power, as such Queensland has taken the lead to ensure it stays at the forefront of such energy source innovations.
Such a commitment by the state indicates that all 3 Labor states will have quite ambitious renewable energy targets, which is in stark contrast to that of the Federal government. The Federal government is trying to reduce the target for bigger scale renewable energy to 33,000 GWh, while calling for yet another review, threatening policies in place once again.
Even though South Australia has a target of 50% by 2025, it isn't much of a stretch as they are sitting at a 40 per cent as it stands.
Victoria on the other hand wants to have its own target established, as it did almost 10 years ago when the MRET was made redundant by industry minister Ian Macfarlane. Although, it can't really accomplish this due to legislation which prevents Victoria from implementing any state-based schemes.
A way to move forward would be to adopt the practices of the ACT government, who has a 90 per cent renewable energy target by the year 2020, while holding a sort of reverse auction as well as so called contracts for variance to commission more renewable energy capacity.
Mr Bailey has stated that they will commit to auction off 40MW of capacity, though no date has been set as of yet, and no mechanisms have been worked out in order to reach their longer set targets.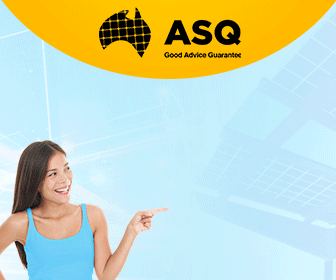 Advertisment - Learn more
Queensland's renewable energy is not yet on a large scale capacity, however a number of biomass plants utilising sugar cane waste in order to feed stock is one of the biggest plants to date.
The future for solar in QLD
There are plans to add on a 44MW booster thermal plant to Kogan Creek plant, while a 3.2MW solar plant located in Gatton currently counts as the largest solar PV plant within the state.
It's been reported by Bloomberg New Energy Finance that close to 2, 600MW of commercial scale solar could be constructed within the country, even with a reduced RET, where most may be constructed in Queensland, as it's the only state which has a rising demand profile due to their energy eating LNG plants.
There have been proposals for larger scale plants within the state to take place, including the big MT Emerald wind turbine farm within the North. The minister also maintained that the government wished to increase the total number of homes with rooftop solar to 1 million by 2020. The total stands currently at 400, 000 homes.
While the Newman government wanted to portray rooftop solar as something only the elitists can afford, Mr Bailey has stated that his government has a completely different take on the matter.
Labor wishes for homes to pay a fair rate for solar which will include benefits as well as take into account the various costs of the technology. Such benefits will be bettered by the addition of battery storage capabilities at both home and grid levels, due to its ability to help stabilise the grid while allowing for more renewable energy.
Mr Bailey is confident that the addition of better energy storage capabilities will permanently change the landscape of energy sources for the better.