Indian multinational conglomerate company Adani has apparently been constructing plans to build a large scale solar farm in Bowen Basin, which is a major coal region.
Adani has also controversially been looking to construct a huge coal mining project in Galilee Basin, a Permian geological basin in western Queensland.
Isaac Regional Council landowners have quietly been having meetings with executives from Adani, in order to determine whether they would be interested in hosting a big solar farm as part of a deal.
The actual scale of the project is still unknown, as well as whether it will actually go ahead.
State and federal government support has been sought by Adani to fund its Galilee Basin $15 billion project in Galilee Basin, which will include a significant investment in a rail line into Abott Point, as well as upgrading the port.
Private banks are unwilling to accept the idea of the project, and since Tony Abbott was replaced by Malcolm Turnbull as prime minister, the Federal government now seems less interested.
However, the Labour state government does seem to be supportive of the idea.
The rumour that the talks had been held with landowners was not able to be confirmed at this time by Adani, as was the project's current progress.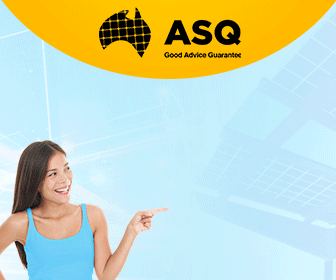 Advertisment - Learn more
It will take a matter of months to get initial development approval for a proposed project from the local council, regardless of whether agreements are made with the landowners of Bowen Basin.
QLD popular location for large scale solar proposals
Queensland is becoming an increasingly popular destination for large scale solar projects.
The Queensland government holds a tender for a maximum 60MW of capacity, and a tender of 150MW of capacity is held by Ergon Energy.
State energy minister Mark Bailey said that large scale renewables being installed in the state are "long overdue".
"We are determined to make the Sunshine State the Solar State," Mr Bailey said.
The Clean Energy Finance Corporation and Australian Renewable Energy Agency (ARENA) are offering grants and finance of $350 million in order to support large scale solar developments, nationwide.
Queensland in particular has received a number of proposals for large scale solar.
Some of these include a hybrid solar and wind plant, a mega 2GW solar park, and a large scale pumped hydro plant.
Solar projects in Queensland have been labelled a "prospecting race" by Origin Energy, and this has been reiterated by other industry members.
Indian company Adani has a strong commitment to coal usage and the said project would be located smack bang in the middle of coal country,  which makes the solar project really quite ironic.
However back home in India, Andi has been making strong renewable energy committments, in particular solar.
Just recently they announced that they were looking to construct 10 gigawatts of solar power.
The Modi government has a plan to installed 100GW of solar by 2022, so this construction would contribute to this goal.
The Rajasthan and Modi government have come to an agreement that involves creating a solar park of 10,000MW size, which would make it the biggest integrated facility within the whole of India.
A deal has also been signed with SunEdison to invest US $4 billion on a manufacturing facility of solar PV in Gujarat.
Adani has a generation capacity in all in coal sitting at 10,480MW, except for a single solar park that is 40MW.
Although, March next year they are set to open a solar farm at Tamil Nadu that will be 648MW.
It has been proven that using imported coal is more expensive that using solar energy, by recent solar auctions.
India has a promising future for renewables, with other Indian coal companies also favouring solar power.
The biggest coal company in the world, India Coal, announced last week that they will be installing 1GW of solar in order to power its assets.
Photo courtesy of Activ Solar