Finally, the time has come for India's first solar powered train to mark its tracks as it operates for the first time.
Indian Railways has opted to make use of solar energy to run its transport system, and their very ambitious plan is now fully in action.
The prototype had been undergoing trials for months with trains being fitted with solar panels.
Now, a non-air conditioned coach passenger train from Rewari-Sitapur is all lit by solar photovoltaic panels.
They are installed directly on its roof to harness energy directly from the sun and convert it to usable power for the train.
Arun Arora, the Division Railway Manager said, "This pilot project involves fitting of one non-air conditioned coach with solar panels on its rooftop. So far, it has been successful with the coach generating at least 17 units of electricity daily. With this, the decision to convert the entire fleet into a solar powered transport system may be underway,".
"Solar energy will be utilized to meet the electricity requirements of the train transport system. This does not only reduce diesel consumption, it also lessens carbon dioxide emissions detrimental to the ecosystem and to the people," he further added.
Fossil fuel reduction from solar powered train
According to studies conducted for the project, reduction in diesel consumption for the solar powered train is slated at a huge 90,000 litres of fuel per year.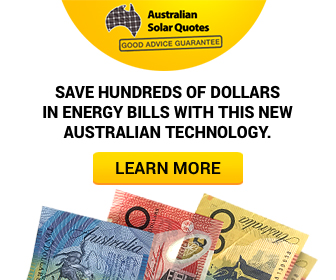 Advertisment - Learn more
With the reduction in fossil fuel utilization, a subsequent decline in carbon footprint for almost 200 tons can also be enjoyed.
Equipping of the non-air conditioned coach Rewari-Sitapur passenger train's initial cost is at Rs 3.90 lakh with an underlying annual savings of Rs 1.24 lakh in electrical costs.
The design allows the trains to still run on diesel fuel as the solar panels power the internal structure.
This means it will provide electricity for the lights and fans and air conditioning system for both non-air conditioned and air conditioned coaches respectively.
India, being hot all throughout the year, has the advantage of easily harnessing energy from the sun and converting into something usable.
Its railway transport system is touted as one of the world's busiest, thereby making the efforts more cost-effective and highly efficient in terms of delivering satisfaction to daily commuters and to the environment as a whole.
The primary target in this project is to downgrade the railway's fuel expense.
This particular expenditure comes second to employee salaries and it virtually creates a huge headache to a government that has been walking on a tightrope over its budget for quite some time.
This transport system is used by an astounding 10 million commuters on a daily basis.
For the period 2013 to 2014 alone, the Indian Railways' fuel expenditure comprised some 22 per cent of its budget for fuel.
That is, out of the Rs 1.27 lakh crore overall expense, it has spent approximately Rs 28,500 crore for fuel. By putting 12 solar panels to a 24-square metre, adequate savings can be collected.
The train's remaining 16-square meter space can accommodate another six solar panels.
Future plans
Railway officials plan to have a solar procurement policy in place where obtaining 1000 megawatt of solar power is its main aim for the next five years or so.
Thus, the plan of completely equipping the coaches of Shan-e-Punjab Express and Taj Express will be done shortly according to a senior official from Northern Railway.
To date, Indian Railways' solar powered train is just one of the many alternative systems in place for the country.
It also carrying out trials on using CNG, biodiesel and natural gas as fuel source to keep its budget more flexible and sustainable.
Photo courtesy of DFID – UK Department for International Development