WA company Western Power is considering taking small communities off-grid completely in order to save on network upgrade and extension costs.
Recently, Western Power released a tender for a maximum of 10 stand alone power systems, which will include solar plus battery storage with additional diesel, to provide for smaller communities living in the Ravensthorpe region, approximately 500kms south-east of Perth.
The tender document states that: "For the pilot, five to 10 customers will be selected to be supplied from a stand-alone power system (SPS) within their property,".
Depending on the trial outcome, this will retain their connection with the South West Interconnected System (SWIS).
The operator of the network has said they are looking to turn small customer groups (around five to 10) completely off-grid as a viable alternative to significant refurbishment or network replacement at locations that are end-of-grid.
The main goal of the pilot is to provide a SPS that technically "reliable, financially sound, modular and acceptable to the customer,".
Western Power aims to trial five to 10 systems making use of four various size options, ranging from 4.5kW of solar and 20kWh of storage, to 18kW of solar and 80kWh of storage.
Life cycle costs of the system must be minimized over 20 years, and all customer's needs must be met safely to an applicable standard.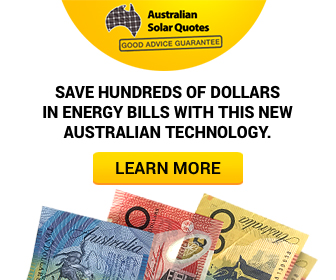 Advertisment - Learn more
Ravensthorpe and Jerramungup locations will be the primary focus of the trials, with specific locations later confirmed with the successful bidder only. Systems will not be located any further than 150km from Ravensthorpe.
Ravensthorpe only has a town population of just over 500 people, and has been targeted by Western Power as a potential candidate for an off-grid community because of severe weather events such as storms, falling tree and fires causing frequent power failures, which subsequently causes huge maintenance costs.
Businesses and communities in additional regional areas of Western Australia are disconnecting from the grid already as they have found that battery and solar storage is a more cost-effective option.
Other states like South Australia and Queensland are following in suit of this sustainable living option.
Network operators are accepting that regional and remote towns may actually be better off being served by smaller and more renewable-focused micro-grids as opposed to connecting with the main grid.
WA Energy Minister Mike Nahan recently stated that WA's expansive power grid that is based wholly around fossil fuels and centralised generation is unsustainable under the current structure.
The grid has a huge government subsidy that amounts to about $600 million a year.
Mr Nahan also predicted that by 2025, most households and businesses would have rooftop solar installed and solar would provide for the majority of daytime power demands, reducing the need for fossil fuel usage immensely.
Photo courtesy of David Blaikie