In the past five years, solar energy has seen very big decrease in price, especially when considering small-scale rooftop solar power. It was not that long ago when the thought of having residential renewable energy was only a 'nice thought to consider', whereas today, many families across Australia are now enjoying the benefits of cheaper, cleaner energy.
In Australia, rooftop solar energy has reached 4 gigawatts on more than a million Australian homes, totalling 7% of Australia's electricity generation capacity.
Rooftop solar power on the increase across Australia
Quite simply, rooftop solar power would be the next source of electricity. Not only because reports say solar panels and its cost are going down, but there are other factors that lead to such conclusion.
A graph from Bernstein Research shows the price of solar decreased steadily since 2009-2010. The graph also shows a comparison among other sources of energy, namely: US Bitmous Coal, Brent, LNG(Liquified Natural Gas), Henry Hub, and of course, solar.
Currenntly, solar produces energy at A$0.10 per kilowatt hour, or less. Imagine what the cost would be years from now. Many predicting rooftop solar power market share will continue upward trend as technology improves.
Cost of solar down 40% from first production 30 years ago
From a graph shown by Fraunhofer Institute for Solar Energy Systems ISE, the cost of rooftop solar power is definitely going down. After all, in economics, it has always stated that the if there are more produced, the price would go down. The same thing goes for solar panels. The more panels made, the lower its cost.  As production for solar panels increase, the price is also reduced by 20 percent. Today, the prices of solar panels are 40 percent lower than when they were first produced thirty years ago.
Because of the studies and information gathered over the years, one can be able to predict the cost of rooftop solar power in the future.  Then again, while the forecast can calculate the price, it would not be able to anticipate the year as well. As always, while the market helps as one of the factors for a commodity's price and production, another factor that would also determine this is the government.
While rooftop solar power systems can only convert some of the sun's energy into electricity, the percentage that it does convert is called efficiency.  This is quite important in seeing a decrease in rooftop solar power costs. This is by use of the formula: greater efficiency would equal to lesser materials used. An example seen is from Germany's solar panel efficiency, which was around 16 percent previously, which now shows an efficiency rate of 46 percent.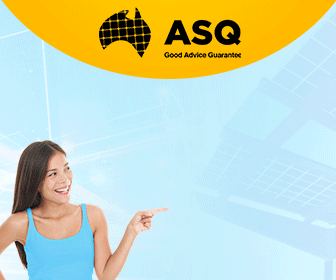 Advertisment - Learn more
Photo courtesy of Michael Mazengarb on Flickr