Harvard researchers may have just found the answer to safer battery storage for solar-powered homes, and are unveiling an exciting prototype.
As the wind turbine and solar panel market continues to grow and spread throughout the world, the need for power storing batteries to use on cloudy days steadily increases.
The reason is simple: batteries are essential for solar power systems for with them an average household can still use solar energy at night, when the sun is already out, or days with limited sunlight.
But, having an off-grid home has previously come with risks attached.
The traditional rechargeable lithium-ion battery has been in the headlines for catching fire on multiple occasions, with cargo planes even being ignited carrying bulk shipments.
This may be a risk that many homeowners are not willing to take.
However, it seems this will no longer be an issue, with Harvard promising a safe, innovative option.
Their unique battery is said to be manufactured with non-toxic, non-flammable, non-corrosive, cheap, high performance materials and it is the first of its kind.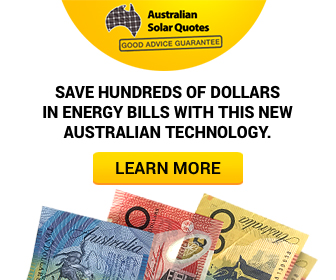 Advertisment - Learn more
Other researchers have also been looking for alternative options and attempting to alter the lithium battery, but it seems that Harvard is the definite frontrunner.
Michael Aziz, an engineering professor at Harvard University, says that the battery is suited for homes as well as businesses, and he would be happy to have it installed in his own home.
"It is a huge step forward. It opens this up for anyone to use," he said.
Thanks to funding from the U.S Department of Energy, nanosized components have been explored as well as fresh chemical mixes. The Harvard team trained their focus on flow batteries, which store the power in externally placed liquid tanks rather than standard solid-state types.
Last year Harvard released a prototype that was created that utilizing 'quinones', which are organic molecules, rather than harsh metals like vanadium.
However this model was still not completely safe as it contains the toxic and unstable material bromine.
Whilst working as a post-doctoral fellow at Harvard, Michael Marshak discovered the newest recipe.
The present model has swapped bromine for a non-corrosive and non-toxic replacement ion called ferrocyanide. Mr Marshak says there is no need to worry that is has the word 'cyanide' in it, which is a potentially deadly chemical that can exist in various forms.

"Cyanide kills you because it binds very tightly to iron in your body. In ferrocyanide, it's already bound to iron, so it's safe," said Mr Marshak.
A breakthrough in battery storage
The battery has quickly been recognised as a game-changer by others in the energy storage industry.
Argonne National Laboratory's Joint Center for Energy Storage Research director George Crabtree has labelled the battery as both "noteworthy and promising". He believes that this work is just the beginning of something big, and he stated that:"this work breaks new ground in demonstrating organic molecules as the active ingredients,".
Another engineering professor Robert Savinell has said that the battery is "inherently safe", and although it may still need some more testing, he believes it could be commercialized within a decade.
Mr Aziz admitted that there is more testing to be done and expects this will happen within a year.
"We need to prove the molecules aren't decomposing over thousands and thousands of cycles," he said, as his team estimated the data from short durations.
However, it's expected that the technology will be licensed before this happens.
Mr Aziz has already been approached by multiple companies, but the time in which it will be licensed will depend upon if the licensee is an already operating battery manufacturer or a company just starting up.
With the renewable energy industry rapidly taking off, Mr Aziz said he expects big competition in battery storage.
Yet as the market is already huge and growing, even the lowest priced battery storage system cannot be made fast enough to saturate the demand.
Photo courtesy of kev-shine