In the forefront of the race for electric vehicle technology is Tesla Motors, recognized as the top electric auto manufacturer in the world.  Tesla is in the thick of things – opening a number of Supercharger fast charging stations all around the United States and even in other countries. Tesla's Supercharger sites will deliver power from the sun's energy collected via photovoltaic solar panels.
Photovoltaic solar panels essential to Superchargers
Tesla, however, promised that this will not be for long. For one, it is constructing the very first location in Rocklin, California, just northeast of Sacramento. It will be a single site wherein all the needs of the EV driver will be met.
It will house a Tesla showroom that will display all EV cars – plus a well-equipped a service centre.  Of course, on the site are Tesla's Supercharger fast-charging stalls, with a number of built-in photovoltaic solar panels to provide power to the entire location.
Another Supercharger site is found within 4 miles from Rocklin, specifically at the Roseville Galleria Mall. However, since there is no direct access to freeway in the area, Tesla had also added around 8 Supercharger stalls, which are located within minutes off the Sierra College exit's Interstate 80 exchange.
Tesla commissioned Phil Haupt Electric of Roseville, a highly experienced local company, to do the work involving EV supply equipment installation and maintenance.
Tesla engages local companies for Supercharger installation and maintenance
"I was very flattered to have our company selected to do this installation," an elated Phil Haupt said, "and we used all local employees and even purchased all of our materials locally."
A good number of installations on Tesla's Supercharger stations had been done by large companies that operate on a wide regional or almost national basis.
Normally, the choices of Tesla are those who can accept contracts that will require them to build one plug-in fast-charging station after another, in different states. There had been cases where projects are done simultaneously.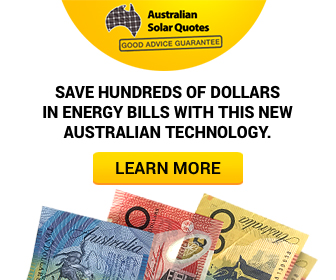 Advertisment - Learn more
Tesla has been consistent in saying that it will get the necessary power source for its specialized Superchargers by installing and operating a series of photovoltaic solar panels to produce sufficient electricity.
Tesla remains committed to using clean renewable energy
However, judging from the design and make of the Rocklin location, it is clearly serious about supporting the company's total commitment to using green, clean, and renewable alternative energy.
If one was to observe the location inside and out, they can easily make a presumption that not a single electrical socket is installed in its walls. For one thing, the entire rooftop of Rocklin's showroom and service areas displays a wide array photovoltaic solar panels. Not only that, but perhaps every possible spot in the property is equipped with these PV panels.
The photovoltaic solar panels, which are quite wide, offer another welcome benefit to the owners of plug in vehicles – they provide a refreshingly cool shade that protects the Supercharger stations from the scotching, hot rays of the summer sun.
Photo courtesy of Geek EV on Flickr