Pollinate Energy is a company bringing energy to thousands of people in India's poorest regions. India is known not only for its burgeoning population but also for the large levels of pollution produced by their rapidly growing population.
Indoor air pollution impacts significantly on the quality of life of millions of Indian people. Caused by the heavy use of lamps and stoves which rely on fossil fuel like kerosene, household pollution is finally being addressed by renewable energy groups like Pollinate Energy.
Pollinate Energy was started by a group of young Australians whose mission is to create sustainable solutions to social problems – it's current focus is India. The group's goal is to provide access to renewable energy to the urban poor community.
Pollinate Energy Offers Clean Energy for Cleaner Slums
India is home to 1.2 billion people living in slums and shanties. As the sun sets at night, the atmosphere becomes thick with dense black smoke from thousands of kerosene lanterns producing energy for slum dwellings.
"We usually buy oil from the market to use as fuel for our lamps. This, however, generates soot, dirt and an awful smell inside our hut," said Abdul, a Bangalore local who lives in a makeshift hut of wooden board and tarpaulin.
"We were recently given a solar lamp by Pollinate and we no longer worry about the danger of fire in our home," he said.
Founded by five young Australians, the humanitarian-based solar company aims to give access to 400 million people currently occupying India's slums. It follows a nationwide shift toward renewable energy as a method of poverty reduction and environmental responsibility in one of the world's most polluting countries.
"These people came from rural areas. Some of them come from thousands of miles away looking for jobs in the city. Some of them turn to become construction workers, rag pickers, and other low-paying jobs. Their earnings are so low that at the end of every payday, they barely have enough to live on," lamented Kat Kimmorley, co-founder of Pollinate Energy.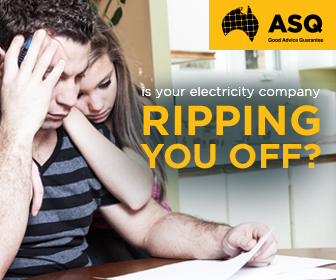 Advertisment - Learn more
These solar lights, however, do not come for free. Each light is priced at $30, a hefty sum to these slum-dwellers. To compensate for that, the company employs locals to peddle the product as well as allow customers to pay through an instalment system.
"It is such a joy to see them introduced to a solar light. To some, it feels like owning a new plasma TV," Ms. Kimmorley added.
A Solar Lantern That Charges Your Mobile Phone
The solar lights are fast becoming an in demand commodity in India. In just a few months, Pollinate Energy sold more than 7,000 solar lanterns, making the company expand its sales to two more cities in India.
Part of the growing popularity of solar energy is due to their ability to charge mobile phones, a revolutionary development as mobile phones become more accessible for poorer populations.
"When people discovered its ability to power their mobile phones, the demand surged. They are even open to paying double for that feature. This only shows that amid the dreadful poverty, technology still reigns in urban slums," she added.
The city of Bangalore still only has 70-80 percent electricity accessible by the population today, but still the number of mobile phone users surge. The same is true for other cities across the country and this is where the Australian solar company has found its niche.