Recent research on Australian solar power installation has revealed a dramatic increase in renewable energy utilisation over the past few years, making Australia the new world leader.
Studies from the Australian Bureau of Statistics show that an astounding 19 per cent of households across the country make use of either solar panels or solar water heaters.
This is a staggering increase, as only three years ago just five percent of households were using rooftop solar PV panels.
Recent surveys have placed Australia in the forefront of solar power installations.
According to new figures from studies by the federal Australian Renewable Energy Agency and the Energy Supply Association of Australia, global data sources revealed that the country is now leading the way in household solar PV market penetration.
The report that boasts of the country's solar markets as the most promising in the world is deemed correct due to the underlying attributes such as amount of sunlight, dry climate, and stiff electricity prices on-grid at 30 cents per kilowatt hours.
These important features made households shift to rooftop solar PV amid expensive initial installation.
Solar not just for the wealthy
Even families in the low income median, as well as regional communities are switching to solar-powered roofing systems.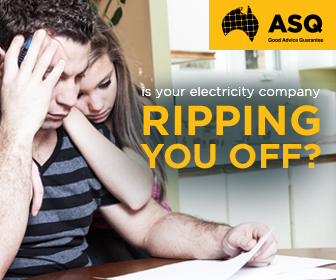 Advertisment - Learn more
Recent studies done by the REC Agents Association, for instance, revealed that 40 per cent of solar installations come from rural and regional areas.
In the same light, the global report also breaks down data according to countries and jurisdictions, in this the world's most passionate in small-scale solar power installation are clearly illustrated.
The report further shows that almost 15 per cent (triple that of a common German household, who are considered second in the world stage) of Aussie households adopt such technology to power their homes.
ESAA report states that "Germany, Spain, the US and other prolific solar energy adopters are considered the forefront of solar power. It is Australia, however, where households are keener on installing their own solar PV making them world leader in solar penetration."
Australia's figures
According to ActewAGL figures, as of September last year, the ACT had 15,637 household installations recorded.
Compared to the 2011 census, this covers at about 10 per cent of solar-adoptive households.
When broken down by region, it is clear that South Australia is on top of the scoreboard with rooftop solar installations, slated at 24 per cent while Queensland comes at a close 20 per cent landing on second place.
To compare, the US only has 0.4 per cent of solar-adoptive homes.
Germany, however, still remains on top when it comes to total solar energy produced per million people; they are triple that of Australia.
At the rate the economics of solar energy brings with photovoltaic panels and battery technology getting cheaper and better each month, as well as a more focused domestic solar system policies in place, a compelling truth must be acted upon by the energy industry.
Australian Solar Council Chief Executive John Grimes said,
"The current economics cannot be more forceful. Cost of technology continually declines at a fast rate making solar installation way cheaper than buying electricity from the grid. With the advent of cheaper energy storage, we shall expect a huge close on that loop,".
"People like Energy Supply Association and other big utilities must think about this.. or else they might become 'Kodaks of the future'," he further added.
Photo courtesy of the Official U.S Navy Page