UK based company OXIS Energy Ltd are commissioning batteries to bring us one step closer to a driver-less car. The vehicle in question is the Meridian-Navya, which is a shuttle car. The vehicle is completely automated, its total electrical and driver-less features provided through Phoenix Wings, who are experts in the field of vehicle automation technology.
The Battery Technology behind the Driver-less Car
Following unparalleled success in battery technology, OXIS developed a world first in cell capacity in 2014 with their 25AH cell. The cell is on track to increase its capacity to 33AH by the end of 2015, with energy density at an excess of 300Wh/kg, allowing it to exceed the traditional lithium ion battery technology which have become increasingly efficient in recent years. The research team at OXIS are hard at work trying to achieve their goal to reach an energy density exceeding 400Wh/kg by the end of next year and 500Wh/kg at the end of the year 2018.
This shuttle is a world first as the only commercially viable driver-less vehicle yet. The Meridian-Navya will undergo various trials in order to understand how the car and battery technology may better support urban mobility options. The trials will also allow for better comprehension on how to integrate the technology with other modes of transport, while indicating on a wider-scale the public's perception concerning driver-less mobility options.
Battery Technology systems for a better world
To allow the shuttle to drive, OXIS will use their 22kWh battery which was developed alongside two similar modules, aptly named as the 'master' and the 'slave' units in order to be installed within separate and individual locations within the shuttle.
Each of the two batteries are controlled by a unique Battery Management System which is able to communicate to external systems through a CAN bus type of link. LEV (Light Electric Vehicle) battery technology was developed through the success of the company's innovative Lithium Sulphur Technology, which allows for higher gravimetrics concerning energy density, resulting in super light-weight batteries.
Compared to traditional lithium batteries, the chemistry within OXIS' cells is both more powerful and safer than previous battery technology, especially in terms of over-discharging, overcharging and high temperatures.
Sulphur and lithium being the active ingredients in these innovative cells, their environmental impact also exceeds the traditional lithium-ion cells. Not only do the batteries use sulphur, which is a recycled waste product from the oil industry, they do not require toxic metals such as manganese and lead.
Huw Hampson Jones, CEO of OXIS Energy has expressed the company's enthusiasm in this new venture regarding the future of research and development in this exciting new space. He emphasised all that OXIS aims to better their battery technologies further to stay at the forefront of industry innovation, particularly to ensure that the automation of transport modes become a part of daily life. He hopes that such measures will slowly but surely eradicate the need for gas in order to run an engine.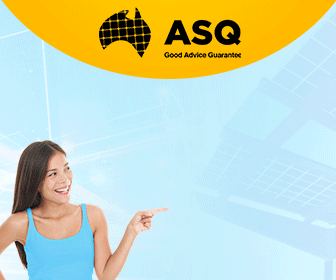 Advertisment - Learn more