After United Nations International climate talk that will be happening in Paris at the end of this year, United States President Barack Obama is traveling to India to meet with Prime Minister Modi. Both countries' leaders will meet to discuss the possible ways of exploring the different options on how their respective countries could mutually work in exhausting efforts to combat climate change.
At the same time, with the massive number of people in India, the US is hoping that tougher attempts in trying to make its citizens more aware of the importance of action against climate change would be worked at.
India works to raise awareness amongst its large population
India is a country with a huge population. While India has not previously generated high emissions of carbon, its fast increasing economic growth together with its populace, are the preeminent reasons why working in collaboration with the US for climate change is going to be beneficial and important.
Looking at India's current situation, climate change is going to be greatly affected if no changes were to happen. For starters, the country is putting in a lot of effort in trying to pull the bigger number of people out of poverty. At the same time, the rapid economic growth also means there is an increased demand for energy. If there is no complete support to address climate change, the whole country and as much as 60% of its people, would suffer in the future.
American alliance with India vital in changing attitudes on energy
A developing country like India would, understandably, mean that there is more demand for energy and electricity, but with proper dissemination of information about climate change, the more people working at addressing climate change and the better in helping the environment.
Right now, India is already working at proposing plans that work on climate change. For a start, they are already creating measures to increase energy efficiency. Secondly, they are going to be installing around 100 gigawatt of solar capacity by 2022, doubling their goal of total renewable capacity by 2017.
They are also initiating actions in reducing carbon emission by 20 to 25 percent by the year 2020. All these steps show that India is definitely serious in making sure that climate change is addressed, as well as ensuring renewable energy installations are rolled out.
Climate Reality Leadership Corps Training in New Delhi early 2015
The group hosting the 27th Climate Reality Leadership Corps Training in New Delhi  on February 22 – 24 were hopeing to effectively communicate to the different leaders of society, through scientists, decision makers, leading businesses and their representatives from all sectors of Indian society, that climate change has to addressed.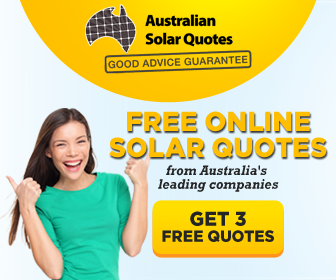 Advertisment - Learn more
The training also seeks to properly define climate change and how these people can help in coming up with a solution that their own network of people would use and follow for a greener India, and ultimately, a greener and cleaner earth.
Right now, with more than 7,000 Climate Reality Leaders, coming from more than 100 countries, there is a bigger and better chance of spreading important and necessary information out. More importantly, with better knowledge about climate change, possible solutions, and being made aware that all these small changes would come from each person, awareness is always the first step.
Photo by: UN Women on Flickr