The state of Haryana, based in Northern India has started making real progress towards going solar with new government energy policy.
All buildings with a footprint of 418 square metres or more are now required to install this rooftop solar power system installation by September 2015.
The government in India is motivated in meeting the targets set out within the policy and those who do not comply will forced to pay about ₹10,000 and ₹1 million in penalties.
India making steps towards a renewable future
This regulation includes all buildings meeting the required plot size, whereby a minimum of 1kW of panels must be installed. This energy output increasing according to the age and type of building.
The policy, published September 2014, indicates that every residential building that qualifies must to install 1kW or 5% of the total connected load, whichever of the two options is greater. The connected load being the sum of the ratings for all the electrical components connected to the supply point.
The various institutional regulations concerning the policy are as follows
Private and independently educational institutes must install a minimum of 5kW peak of solar or 5% of the connected load
Government buildings and government funded institutes with a connected load of 30kW plus, must install 2kW peak or 5% of the connected load
Hospitals, nursing homes, businesses, accommodation, factories and tourist facilities with a 50kW-100kW connected load will be required to install at minimum 10kW solar peak or 5% of the connected load. Those organisations with more than 1000kW connected load will then have to install a minimum 50kW system or 3% of the connected load.
For starters only those buildings falling within the reach of municipal limits and urban sectors will have these regulations imposed on them. This is in line with the policy of the state concerning commercial, institutional and government building required to meet higher minimum capacities.
Solar policy to aid in the growing demand for energy in India
Haryana state in India has seen growth in their demand for electricity and state utilities are not able to keep up. Once this new solar policy has been implemented effectively, the installations will add up to 200MW of solar capacity. Around 250 solar installers have been lined up to assist with the mass installation project.
The government in India does plan to subsidize up to 30% of the systems capital cost, but this is based on a first-come-first-serve basis. The policy will provide financial assistance by levying a solar tax within the client's bill at a rate of₹0.02/kWh (0.03¢/kWh) 0.03c/kWh.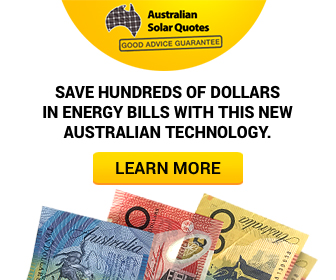 Advertisment - Learn more
The solar industry on the whole within India is looking set to increase its foothold within the country, with the Prime Minister ramping up solar targets, looking to increase capacity by up to 33 times meeting their 100,000 MW in 7 years goal.
Companies from the USA, China and even Germany will lead investments of close to USD $100 billion in order to implement the energy revolution taking place with regard to the India solar industry.
Photo by: DFID – UK Department for International Development
To reproduce this article, reference: 'article title', originally posted on 'Australian Solar Quotes' with link to this post. Learn more about our media guidelines.
Australian Solar Quotes is committed to providing our viewers with the latest renewable energy news, trends, technology advancements and more so stay in the loop by clicking here and subscribing to our free green-tech and solar energy newsletter.