According to news reports, Tech firm Apple Inc. is working on the settlement of a lawsuit filed by electric car battery maker A123 Systems.  The latter accused Apple of pirating its key engineers and workers in its quest to create a new battery division.
The battery maker has its headquarters based in Livonia, Michigan and is registered as a subsidiary of Wanxiang Group, a major Chinese auto maker.  A123 is an electric car battery maker that develops and manufactures advanced lithium-ion batteries systems as well as energy storage systems meant for transportation uses.
A number of companies also take advantage of A123 systems battery for a variety of industrial and commercial applications. In 2010, it was able to receive some $249 million in grants from the United States Department of Energy. In 2012, it filed for bankruptcy and begun to dispose its assets.
In February, the Apple company lawsuit was initiated by the electric car battery maker A123 Systems and filed at a Massachusetts federal court.  Apart from Apple itself, included in the lawsuit are 5 former A123 workers, who are now considered as Apple employees.
Apple was charged in the lawsuit for aggressively campaigning to recruit workers at A123 Systems, whose responsibilities are critical to the success of the company's most important projects.
Included is the complaint that the 5 former employees of A123 Systems were hired by Apple to perform functions that are the same as that in their previous company.
In effect, they fully violated the nondisclosure and non-compete agreements that they signed.  Apple filed an immediate motion, requesting for sufficient time to respond to the lawsuit.
The Apple Electric Car
A report from the Wall Street Journal revealed that the company has hundreds of workers creating an Apple-branded electric vehicle. With the name Titan, the project is working on an electric vehicle design that is similar to a minivan.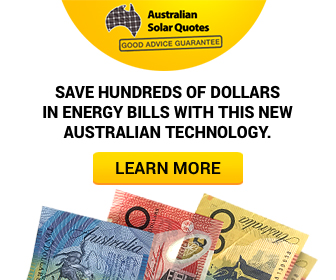 Advertisment - Learn more
This isn't the first time Apple has made waves in the green technology industry after partnering with solar companies earlier this year.
WSJ reports also stated that top Apple officers met with manufacturers for luxury cars that included Magna Steyr, which is a subsidiary of Magna International Inc.
Its industrial car design team is rumoured to be a group of technical experts with vast experience working with European auto makers.
In 2014, Marc Newson become the latest addition to the Apple Company's workforce – this had led to many tongues wagging. Newson is a top industrial designer and creator of the design for Ford Motors' concept car.
Apple car production by 2020
Bloomberg reported just this February that Apple will be able to start the production of its very first electric vehicle by the year 2020.
The company's car team is an enviable group of 200 engineers and technical experts tasked to build the tech firm's electric vehicle.
Apple indeed has started to employ the best talents in the electric vehicle industry for the past few months in anticipation of a number of projects that would involve the research and production of EV's and even plug-in batteries.
It is still in the process of hiring experts and professionals with high expertise in technologies that involve electric vehicles and batteries.