Tech giant Samsung has made a huge move as it plunges itself in the midst of electronic vehicle technology by acquiring a battery pack factory.  Its subsidiary Samsung SDI will now be given the responsibility of handling the battery manufacturing operations of Magna International, a Canadian-based auto supplier.
In addition, the premier Korean electronics maker is set to buy the battery manufacturing business of Magna Steyr, the Austria-based Magna International unit.
All its more than 250 workers, production sites, and existing and live contracts will be transferred to Samsung SDI.
This is not the first time that Samsung has forayed into field of electric cars. In fact, Samsung SDI partnered with inverter manufacturer Sungrow last year to produce affordable energy storage systems in China.
BMW and Samsung electric car collaboration
Samsung SDI has also been engaged in lithium-ion battery technology, in cooperation with leading auto maker BMW since 2009.
Both companies announced an extension to their existing deal that involves two electric cars, the BMW i3 and i8, a move that makes it seem likely that BMW will persevere in its attempt to enter the hybrid electric vehicle market .
In December, Samsung Ventures, the company's investment arm, invested around $17 million to manufacture high-quality electric vehicle batteries. Are these signs that the market will finally see a Samsung electric car?
Samsung SDI, which was founded in 1970, was initially a producer of TV cathode-ray tubes. It was only in 2002 when it joined the energy industry.  It became a major producer of batteries and battery energy storage products, which includes small lithium-ion batteries, displays and semiconductor materials and vehicle batteries.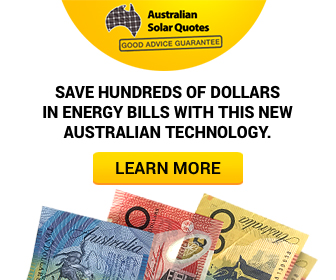 Advertisment - Learn more
The subsidiary of one of the most successful companies in South Korea is also trading as a wholly separate entity on the stock exchange of the country.
It was one of the six firms asked to pay a fine of 1.47 billion euros, or $1.7 billion in 2012 by European Union antitrust regulators for fixing the prices of cathode-ray tubes.
Samsung says the acquisition is meant to enhance the capabilities of Samsung SDI when it comes to EV batteries by combining its expertise in battery cells and Magna's acknowledged leadership in battery packs.
How will the deal affect global automotive markets?
The financial aspect of the acquisition deal has not been made public. However, it is expected to be finalised by the middle of 2015.  The immediate effects of the deal will be a strong boost to the company's automotive clients in North America, China, and Europe.  Samsung's interest in the automotive field is clearly not limited to its subsidiary.  For one, it has filed for patents both in South Korea and the United States for specific technologies under its name to be used for plug-in electric vehicles.
One of the important technologies will be used to create on-board electronics for the sharing of information between the driver and his vehicle.
Samsung has strongly denied reports saying that it has plans to become a major player in the electric car and electric battery industry. But there is no denial nor confirmation that Samsung electric cars are in the offing.
Still, Samsung SDI subsidiary is aware of the market for electric vehicles is enjoying robust growth, with the availability of up to 7.7 million units in the market by 2020, from a low 2.1 million cars in 2014.
Apparently the tech giant, through Samsung SDI wants to establish its place in the business should the electric vehicle industry finally take off, and with speculations that Google and Apple will be producing their own electric vehicles, it looks likely to happen.