Ian Robertson, representative of BMW was quoted as saying that the era of electric vehicles is on our door step, as the auto industry is seeing an increasingly mainsteam uptake of the eco-friendly alternative.  With technology developing at a rapid rate, commercially viable "next gen" battery advances will soon be available and are expected to revolutionize the industry.
Of course such advances must still overcome one of the biggest hurdles facing EVs, which is the initial high start-up cost when purchasing one. Though if technologies can be improved and make the system more efficient, these costs are predicted to decrease significantly.
BMW highlights increase in mainstream uptake of EVs
Many critics have pointed out that peak car ownership may have already passed by within many countries, whereby newer car sales will likely slowdown in the near future. Therefore, the question remains as to how much support EVs will garner in this economic climate within the next decade or two.
Robertson seems to be focusing on the technological standpoint of electric vehicles, where many of the issues putting potential purchases off had more to do with the limitations of EVs such as long charging or limited driving range. As we speak, these limitations do seem to be addressed and it is only a matter of time before they are resolved completely. When that does happen though, what reason will people have for not buying an EV over a gas-run vehicle?
As technology improves, the limitations of EVs will no longer be an issue
Many of the newer technologies being looked at such as hydrogen fuel cells may be actually outcompeted by conventional battery technologies, as can be seen by Tesla's Elon Musk and VW's Rudolf Krebs.
"We've said we'll continue to invest in hydrogen and that will result in a small number of production test vehicles being made to prove the technology works. The real issues lie not around what we can do, though, but whether the infrastructure can be built up to supply hydrogen in the marketplace cost-effectively," stated Robertson.
Lithium ion technology is being investigated in an attempt to switch over to lithium-air instead of conventional battery technologies. Though there are sceptics in the industry that don't see lithium-air taking a front seat; people seem more convinced of the fact that solid-state batteries are the way of the future. Such approaches within the next decade will see charging times shorten as well as alleviate range issues.
The future plans of BMW to include 100% electric vehicle fleet and line up
BMW has embraced the age of the ZEV with open arms, and it does intend to electrify its entire fleet and line-up. The somewhat success of the BMW i3 allows the company the confidence about the future of technology where electric vehicles are concerned.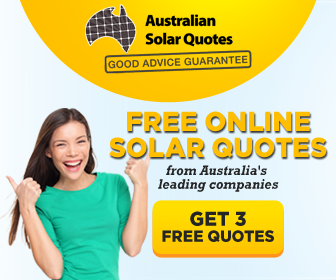 Advertisment - Learn more
"At some point in the future the technologies will switch over. When the crossover comes and the focus becomes electricity, the rate of learning will accelerate even faster. Relatively, that time is not far away," BMW representative Robertson stated.
Photo by: GriinBlog on Flickr
To reproduce this article, reference: 'article title', originally posted on 'Australian Solar Quotes' with link to this post. Learn more about our media guidelines.
Australian Solar Quotes is committed to providing our viewers with the latest renewable energy news, trends, technology advancements and more so stay in the loop by clicking here and subscribing to our free green-tech and solar energy newsletter.