Letting your pool go green isn't a bad thing after all! Well, only if you choose an energy efficient pool pump that is. Two speed or multi-speed pool pumps are a much more efficient alternative to the single-speed pump used by most households. Multi-speed pumps adjust the speed of the pump to how much water is needed for the size of your pool, instead of "one size fits all".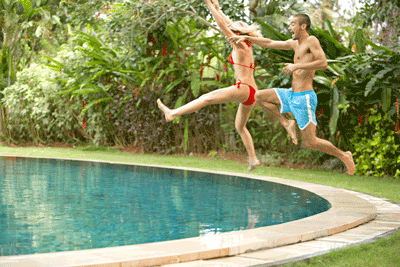 The newer and more efficient models often come with a timer so that you can reduce the amount of time during a day that it pumps according to how much you use your pool.
These energy efficient models lower your electricity consumption and Co2 emissions. Setting pumps at a lower speed over a longer amount of time will reduce energy consumption and assist with the filtration of the pool. Two for the price of one!
So the cycle all works out, less use of the pump when it's not needed means less wastage, less greenhouse gas emissions, and less money wasted on energy bills. The average household can save $600 – $700 per year by switching to a more energy efficient pool pump, so now's the time to go green!