A solar power system installed on your caravan creates an independence like never before, and allows you to enjoy travelling in your motorhome to the full extent.
Gone is the reliance on mains power, remote locations can be visited for as long as you wish- or until you run out of food!
Most caravan manufacturers include a 12 or 24V battery power system on modern models, which is charged by battery when connected to 240V or with an alternator whilst the engine is running.
However, when in remote locations with limited access to an electricity grid, keeping your caravan charged can be tricky.
Generators can be used when staying somewhere without grid access for an extended period of time, or you can keep the vehicles engine running, however both are noisy, smelly and unsustainable options.
An alternative power supply such as solar can charge your battery silently, allowing you to enjoy nature to the fullest, as well as creating zero carbon emissions!
If you're not convinced, take a note from Ray and Evon the Sun Stealers:

Types of caravan solar panels
Rooftop solar panels
If it is large enough, solar panels can be installed on the rooftop of your vehicle. This option is favoured for its sheer convenience- as the panels are stationary, once they are installed you are good to go with no need move the panels around. Professional installation of these panels is recommended as the solar power system will need to withstand vibrations when travelling and strong winds.
Portable Solar Panels
Portable solar panels are recommended for smaller vehicles. These systems allow travelers to park their caravan in the shade, and manually place the solar panels nearby in full sun. No framing is needed and installation costs are minimal or non-existent. These systems come in various shapes and sizes, and some have stands so users can simply adjust the angle to optimize the sunlight. This is called sun tracking- the panels can be adjusted a few times a day to follow the suns rays. This manual tracking makes portable solar panels more efficient than rooftop solar panels.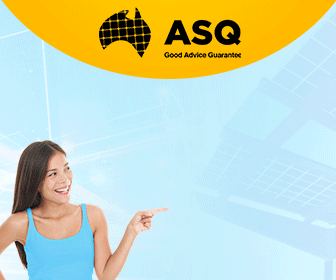 Advertisment - Learn more
Flexible solar panels also cater well to caravans and other recreational vehicles. As they do not have a fixed glass top or frame they don't need mounting structures, and can be adhered simply to the vehicle or other structures. This technology can also be backed with canvas and conveniently folded into a small size, making it easy to carry and transport.
How do they work?
Caravan solar panels work by collecting energy from the sun, storing it in a battery and then using it as electricity.
Firstly, the suns rays hit the solar panels and electrons are activated and begin to move, turning the AC current into a DC current.
Then, the DC current is regulated by a solar charge controller from the solar panels to the battery system. The battery system allows the electricity to be stored and used at a later time when there is no sunlight available to shine on the panels.
These batteries can provide you with 12 volt power- if you wish to use 240 volt power outlets, an inverter is needed.
Find out more about how solar panels work. 
How much power will I need?
There are a number of factors that need to be considered in order to determine how much power you will need.
Calculating your daily power usage is crucial, and this can be done by adding together the power usage of all the equipment you need to run.
It's also important to consider how autonomous you want to be. If you want to be stationary in remote areas for long periods of time, you'll need a larger system than people who move around regularly to ensure you don't run out of power.
The design of your vehicle may also affect the system size or type of panel you can purchase. As previously noted, smaller vehicles may not have enough roof space to accommodate rooftop solar systems.
Finally, it also comes down to how deep your pockets are. Different solar panels types and sizes will be different prices, so it will depend on how much you are willing to spend.
Photo courtesy of Jesse Wagstaff