We've just completely revamped our directory packages to become your one-stop online marketing resource.
ASQ combines its directory/business listing with reviews and simple ratings posted by customers to boost your profile. The searchable, national solar directory complete with detailed consumer reviews, products and services, solar retailers and installers as well as locations throughout Australia allow people to share their experiences to help build trust and deepen engagement with your target audience.
When you advertise on ASQ network, your domain will capture links of all our sites and because of their incredibly authoritative nature in search engines, these are considered as valuable links. When our audience leaves reviews and ratings about your business, your brand's social citations will increase. In essence, the more social citations you get the higher the organic and page ranking of your site. For more targeted results using our ASQ directory, contact us on [email protected]
Why Partner with ASQ to execute your online marketing?
Our high ranking on Google searches means you don't have to spend a fortune on search-engine optimisation (SEO). As a part of our directory, you'll automatically be listed towards the top!
Everyone knows word-of-mouth is the most valuable marketing tool. Encourage previous customers to leave reviews and let your quality service do the work for you.
We have an extensive compilation of marketing tools at your disposal, including installation manuals, written content and visuals to save you time.
Your company profile page can be customised to include a detailed description of your company, the brands you sell and the services you offer. If you are uninspired for content, don't worry! We can do it for you!
PACKAGES
Starter
Basic Company Profile
Portal Access
Access to High-Quality Leads
Ratings and Reviews
1 user
1 group
Premium
Everything on Starter PLUS
Add Photos and Videos to your Profile
Personally Branded Profile
Company Support
Access to Marketing Templates
3 users
3 groups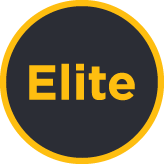 Elite
Everything on Starter AND Premium PLUS
Top Rating in our Installer Directory
Premium SEO
Premium Ratings and Reviews
API Integration
Free Exclusive Leads
Notifications via Email, App and SMS
Activity Logs
Priority Support
25 users
25 groups
Become an Australian Solar Quotes Referral Partner. Join our network today!
When you partner with Australian Solar Quotes, you help your viewers find quality solar companies and businesses via your website
Strengthen your Google rankings and SEO (search engine optimisation) with high quality inbound links from Australian Solar Quotes and affiliated websites.
Does your website generate a lot of traffic? – Inquire about our profit share program that puts more money back into your business.
From the pricing structure, advanced tracking, creative content, transparent and customized reporting, to ongoing optimizations, we give you more targeted results. Australian Solar Quotes avails these services to PR agencies and businesses of all sizes.