The Minister for Climate Change and Sustainability Shane Rattenbury has announced two more clean energy grant programs for both businesses and organisations based in Canberra.
The new Direct Grants scheme is designed to support the latest and/or emerging innovative technologies and ventures capable of delivering on a renewable energy future, and which promote the development of the ACT as an export focused hub dedicated to innovation and investment in clean energy.
Issuing grants of above $30,000, the closing date to make an expression of interest has been marked for 24 February 2017. Interested parties can get more information about the Direct Grants program here.
The Innovation Connect "Renewables Stream" is the second scheme created to provide competitive grants ranging from $5,000 to $30,000 of equivalent funding for developing an innovative service or product related to renewable energy.
Besides funding, the Grant will also allocate a co-working space in the Renewables Innovation Hub to mobilize start-ups and other organisations in Australia and across the globe with the objective to further development of the ACT's renewable energy and clean-tech sectors.
Minister Rattenbury remarks that this scheme has set aside about $120,000 to be used over the course of this year. More details on the Innovation Connect "Renewables Stream" can be found here.
The $12 million industry funded Renewable Energy Innovation Fund (REIF) will provide funding to both programs. Currently, Canberra is a hotbed of clean energy endeavors including uptake and in Research and Development.
Based on a recent report, renewable energy generation in Canberra moved from 18.8 per cent in 2014/15 to 20.2 per cent in 2015/16, and the state is well on track towards achieving its 100 per cent renewables target by 2020.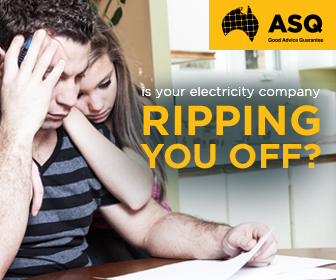 Advertisment - Learn more
The Territory has also been leading in the home energy storage systems, with its Next Gen Battery Storage Grants program—one of the biggest residential battery systems rollout in the world supported by a federal government.
In May of 2016, ACT's Government announced its goals for net zero carbon emissions (carbon neutrality) towards 2050.
"We have done some tremendous work already, particularly with renewable energy, in the ACT – but if we're going to continue to be a global climate leader, then there is much more to do," remarked Minister Rattenbury in one of his Facebook posts.
IMAGE via ThoroughlyReviewed