Check out ASQ's feature in the Sydney Morning Herald for more tips on how to go green with solar power and increase home value!
Home renovations are an extremely popular way to increase home value. From investment properties to family homes, a new coat of paint, an extension or a brand new kitchen are all effective ways to increase the value of a property.
There is, however, one home improvement many homeowners are missing… and it happens to be the most lucrative.
Going green does much more than reduce the sting of your carbon footprint on the planet, it also reduces the sting on your wallet. Visual improvements to a home are often the first considered and executed, with the actual return on investment taking a back seat.
Solar panels, and more recently battery storage technologies are an often ignored method of home improvement and value boosting mechanism.
As ASQ's Darryn Van Hout explains, not only is solar power an equally affordable home improvement to more popular home improvements, it's actually has a far greater return on investment than anything else you can do to your home.
In the US, a study performed by the National Bureau of Economic Research found that homeowners with solar PV recoup around 97 percent of their investment costs on the sale of their property, and this is on top of savings on their power bill. This is in contrast to a luxury kitchen remodel repaying only 60 percent of its initial cost on sale.
Buyers More Prepared to Spend on Green Properties
In Australia, a study by Origin Energy revealed that 85 percent of Australians identify solar rooftop panels as something which adds to a property's value. So, with buyers prepared to pay more for green homes, the incentive for homeowners is only increasing.
As ASQ's feature in the Sydney Morning Herald reiterated "homeowners thinking to sell can increase their property's value by switching to clean energy and advertising it."
Real Estate Australia spokesman, Henry Ruiz adds that "if you're looking to sell or lease your property, [solar is] a really simple measure you can take to gain a competitive edge in the market".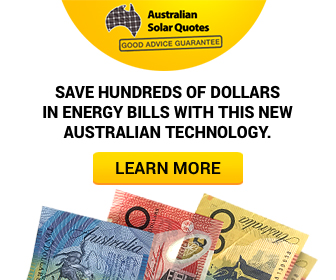 Advertisment - Learn more