Tensions have boiled over in this week in relation to the draft action plan provided by the White House for the Paris Climate Change Conference. During climate talks in Bonn, Germany earlier this month, the G77 group of 130 developing nations rejected the proposed agreement.
The group developing nations, including China and India, have accused wealthier nations of ignoring their interests.
The draft plan addressed questions as to who is responsible for global warming and climate change and who should pay to reduce carbon emissions, suggesting a global benchmark for carbon emissions reduction targets.
The G77 countries argue that sweeping reforms for carbon emissions would disadvantage their developing, essentially making them pay for the West's historical contribution to climate change.
"When you take out the issues of others, you disenfranchise them, and disempower those who suffer the most" said South African climate envoy and G77 chair Nozipho Mxakato-Diseko.
US delegation leader responded to these concerns saying that everyone would need to compromise in relation to climate action, and it provides a basis for talks and negotiation
"This document has many things that most parties cannot agree with" he said.
The fast approaching Paris Climate Conference will provide the discussion platform to solve these debates, with each country required to provide their own 'good faith' climate plan which will then be legally binding.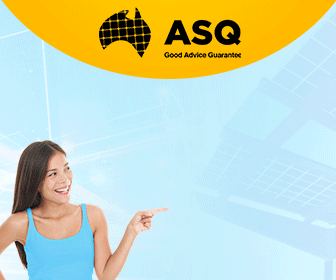 Advertisment - Learn more
The Issue of 'Climate Justice'
Debates will be centred around how much each country should lower its carbon emissions, and who is responsible for higher levels of reduction over others.
This is a contentious debate as developing nations maintain their right to higher levels of emissions in the name of fairness considering historical Western carbon emissions. On the other hand, Climate scientists have made it clear that carbon emission reduction is essential to avoid dire consequences in the very near future.
Despite glaring evidence that carbon emissions in the quantities India requires for development will exacerbate climate change irreversibly, India's Prime Minister Narenda Modi, has maintained his argument for 'climate justice' to allow more lenient guidelines for developing countries.
Oren Cass of the Manhattan Institute says that the issue is highly complex, due to the clash of individual and collective interests.
He explained that considering a situation like Climate Change, the "common good" is a necessary consideration, however the common good cannot be reached without individual cost to individual nations – particularly developing ones.
The Global Clean Energy Plan
The solution to this is that countries like India need financial support to achieve the goals imposed on them by the West.
In response, the US and other wealthy western nations have already dedicated $1 trillion over a 10 year plan in an attempt to offset the costs that climate action policies will have on countries like India.
Many have suggested this spending, paired with the costs of reducing their own emissions, will require the consumption levels and therefore living standards of citizens in developed countries to be reduced significantly.
Putting the international blame game aside, it is evident that every nation will need to compromise element of their economic and social capital in the name of our environment.
These measures hope to bind national governments to honour their commitments in the name of limiting global rising temperatures to 2 degrees celsius above pre-Industrial Revolution temperatures.
While the Paris Climate Conference will reveal the level of compromise and environmental commitment each nation is prepared to give, politics aside, the reality of climate change is a global issue and no individual state can avoid that reality.
Photo courtesy of Asian Development Bank