The latest software update in the Model S gave the car autonomous driving capabilities in the form of the Tesla AutoPilot mode, however Tesla owners are reporting videos of their vehicles veering and swerving into oncoming traffic. As international buzz continues around Elon Musk's revolutionary Tesla electric cars, not all is going to plan as some Tesla owners are experiencing technical faults.
The new feature enables the car to steer and even change lanes by itself, however after the release of the update some drivers are experiencing concerning faults.
The technical update, available to around 60,000 models worldwide, uses radars and camera sensors to operate the Tesla AutoPilot mode.
While Tesla has clarified that the feature is a semi-autonomous not fully autonomous feature, drivers' experiments with the software have highlighted some serious flaws.
One driver actually found that his car swerved toward an oncoming vehicle in the opposite lane, this reportedly was due to the white lines, which are one of the ways in which the car detects its position, being unclear on each side.
Another owner was pulled over by the police for speeding while using the Tesla AutoPilot mode.
Tesla Under Fire By Industry Critics
Company Consumer Reports also reported flaws in the new features, suggesting the system's performance is below average in their Annual Reliability Survey.
From 1,400 surveys, the company found numerous design faults like wheel misalignments, major drive components, steering and other small construction issues.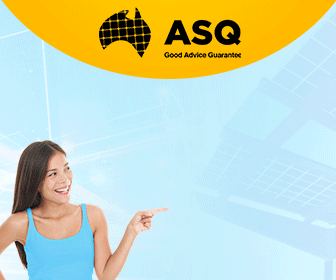 Advertisment - Learn more
Despite the numerous issues with the new Tesla software updates, their current customers are understanding as to the newness of the technology and remain largely loyal to the brand.
These progressions, as expressed by Elon Musk, are very new and still in the process of development and perfection, and still contribute significant advancement for the automotive industry.
Kelley Blue Book senior analyst Karl Brauer said "each time there's a step by someone out there, everyone will have to match it".
He did express that education of consumers is essential as this progresses, as many people will not know their car's full capabilities.
Elon Musk still maintains that the future of autonomous driving is guaranteed to be safer than a person driving.
How is Tesla's AutoPilot Different?
Similar to other semi-autonomous systems offered by Mercedes, Audi and Volvo, the Tesla Model S claims to be able to keep itself within its own lane and at a safe distance from other vehicles on the road.
It can also find parking spaces and park itself just like many other models on the market. The lane changing feature is, however, a world first in the industry.
"I think this is going to be quite a profound experience for people," said Elon Musk.
He did clarify, however, that drivers needed to keep their hand on the wheel at all times, and that drivers themselves would be responsible for crashes and accidents, not Tesla.
"We're being especially cautious [as] the technology is very new" he added.
In terms of future development, Musk said they are developing ways for the cars to move autonomously in and out of garages, and even further down the track to entirely drive themselves.
Photo courtesy of Marc van der Chijs