It is expected that in roughly three years battery storage in Australian households will be 'the norm', thanks to it's cost-effective nature.
Enphase Energy, a technology company based in California, says that this change is because of the potential savings made when combining battery storage with rooftop solar systems.
Enphase's chief executive Paul Nahi regards electricity storage in Australia as the primary market for worldwide taking-up of the technology.
Mr Nahi feels that in a few years, building a house without battery storage will make about as much sense as building a house without insulation.
When visiting Sydney for the Nasdaq-listed Enphase's "home energy solution" system launch, which combines battery storage, energy control and solar generation, Mr Nahi said that he expects the entire power grid to be transformed by the introduction of energy storage, and thus bring it forward to the 21st century.
He stated that the current situation is not ideal for the 21st century, and suggested that the grid be reinvented.
"The view that there will be one company that produces energy and distributes it – a sort of 'hub and spoke' model – those days are definitely gone," Mr Nahi said.
Energy supply is being driven by energy storage towards a revolution according to Mr Nahi, which is hastening the move towards distributed generation.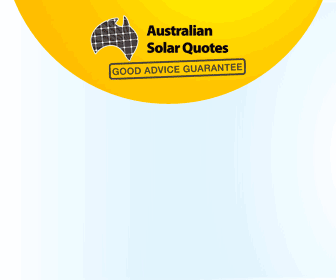 Advertisment - Learn more
"A different kind of grid that relies on residential energy systems and commercial energy systems, along with centralised power production," is what that would lead to, he said.
About the Enphase system
The Enphase system is being first launched in Australia, which is a 1.2 kilowatt-hour device that is "plug-and-play", and is designed for home owners to control their energy supply as efficiently as possible. This will depend on feed-in tariffs, electricity charges and solar conditions.
Installers will have access to the system at a charge of $1150 per kilowatt-hour, however the households final costs will also take distributors and installers costs into account.
When comparing household energy storage, it is complicated by additional costs involved with some of the batteries for inverters, installation or control systems, and capacity variations.
AGL Energy's integrated solar/battery product that was launched in July has a price starting from $12,889 for 3-4.5 kilowatts of solar.
In terms of rooftop solar power, Australia has one of the highest levels of penetration in the world.
Approximately 1.4 million households have solar photovoltaic panels fitted, however Mr Nahi does not believe this is the way of the future.
He predicts that rooftop solar installation will come to a quick end without a storage system being integrated.
"The days of somebody buying a solar system are very soon going to be behind us and what we're going to see is somebody buying an energy system, which will include generation – which is going to be solar – storage, the management of the loads themselves and then a larger energy-management system that wraps everything together," Mr Nahi said.
Enphase has also recently announced it's distributed residential energy storage system trial collaborating with SA Power Networks.
South Australia's solar penetration of above 25 per cent in the electricity distribution network makes it an ideal location for testing.
The trials will give companies an insight into the way energy storage can assist utility providers to make their load management more efficient and create business models for residential battery storage.
Photo courtesy of Windwärts Energie GmbH / Photographer: Mark Mühlhaus/attenzione