Denman Prospect in western Canberra, will soon be Australia's first suburb that requires solar panels to be installed on every home.
Stephen Byron, Capital Estate Developments managing director has said that Denman's new design and building guidelines have a requirement inclusive of a three kW solar panel system installed on every residential property.
Environmental benefits
On average, the homes will generate 4000kWh of energy, which will reduce emissions from fossil fuels by about 3.7 tonnes, every year.
Mr Byron has stated that the average Australian car is about the same emissions.
"In terms of environmental benefits, every installation will be like taking a car off the road and it will reduce the carbon footprint of the entire suburb by about a third," he said.
Capital Estate Developments have partnered with ActewAGL, multi-utility and electricity and natural gas energy supplier for Canberra, in order to purchase bulk solar systems for the first 350 houses in Denman Prospect.
A 1.05MW solar farm would be the equivalent of electricity generated by these homes.
Savings from solar panels
Based on the annual electricity consumption of 7000kWh and residential current tarrifs of a six-star home, the company has predicted that each 3kW system will reduce electricity bills by about $1500 to $1000 each year.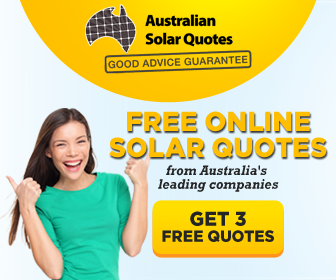 Advertisment - Learn more
Furthermore, the system cost would be paid back in full in around seven to eight years.
According to Mr Byron, buying the systems in bulk would reduce the cost of installing solar by 50 per cent.
The model being provided to homes is extremely user friendly and convenient for residents. The amount generated can also be checked by families with an app over wifi.
This new project is an Australian first, and a great environmentally-friendly idea.
"This is a substantial and meaningful commitment to environmental sustainability and follows our commitment to funding from the entire suburb for the Homes for Homes social housing initiative," Mr Byron said.
0.1 per cent of proceeds from the sales of land sold at Denman Prospect are going to be donated by Capital Estate Developments to Homes to Homes, which undergo homeless projects in ACT.
The ACT government has committed to lengthening the building and design guidelines to the suburb's initial 24 public house dwellings.
Photo courtesy of Chris Baird.