E-commerce and cloud computing giant, Amazon, has committed to developing a sustainable work environment. The most popular retailer on the planet aims to power its web services via its 80 megawatt solar farm, which will be the largest solar project in the state so far.
Coined as Amazon Solar Farm US East, this particular project has been created in partnership with Community Energy Solar in Accomack County, Virginia.
In a four-clustered 20 megawatt project across an estimated 1,000 acres estate, Amazon Web Services (AWS) and Community Energy Solar aim to generate an approximate 170,000 megawatt hours of solar energy per year via the utilization of single-axis sun tracker technology that harnesses the sun's power at its peak.
Considered to be the biggest solar facility in the state of Virginia, it will be primarily used to support the data centres of Amazon as it fully embraces its commitment to use 100 percent sustainable energy for its global infrastructure.
Currently, Amazon Web Services accounts its renewable energy utilization to be at 25 per cent only. It aims to raise the said figure by the end of 2016 to at least 40 per cent.
AWS Vice President Jerry Hunter said that, "We will continue to mark a significant progress in our long-term commitment to use 100 percent renewable energy in powering our global AWS infrastructure,".
According to Mr. Hunter, the solar infrastructure which will be available sometime in October 2016, will prove to be beneficial not just to Amazon but to the whole state of Virginia as well.
"The Amazon Solar Farm US East is touted to be the second Power Purchase Agreement to serve both planned and existing AWS data centres in the Eastern and Central US. It has the added benefit of delivering increased availability of renewable energy in the Commonwealth of Virginia," he further reiterated.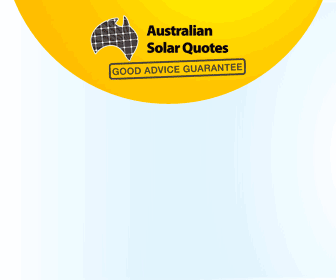 Advertisment - Learn more
The project is a joint development initiative with Community Energy.
The multi-awarded large-scale solar project developer is continually making waves by creating solar farms and REC creation across the US including New Jersey, Indiana, Colorado, Massachusetts, Pennsylvania, North Carolina, New York, and Puerto Rico.
To date, it has developed some 20 utility scale solar infrastructures across the East, Midwest and Mountain states.
It is not explicitly stated as to how much energy will be made available to the state of Virginia and the supposed state beneficiaries for the said project.
Amazon is not the first tech giant to implement this eco-friendly approach when it comes to sustainable data centre management, but it will be the largest solar farm in the state.
Facebook and Apple, for instance, have environmentally friendly projects currently in place. The Facebook data centre in Altoona, Iowa is currently powered by a 138-megawatt wind farm in nearby Wellsburg via MidAmerican Energy.
Google is another tech giant who makes use of tidal power in running its servers, as well as having an underlying billion-dollar commitment to 13 renewable energy projects.
 Photo courtesy of Interop Events