Software giant Microsoft has implemented a program that places them at the top of the leader board for a quickly growing effort called carbon pricing.
When business unit managers calculate their profits or losses at Microsoft every quarter, they also consider an additional factor- the price of carbon.
Even more suprisingly, the business units are charged a tax internally by Microsoft which is based upon their energy usage.
This taxed money is put into a common fund that is used for environmental sustainability projects.
This process is called carbon pricing. According to a CDP report, a not for profit groups which monitors carbon disclosures, 437 companies are calculating an internal price on carbon this year, a large jump from last year where only 150 companies got involved.
Why the increase of carbon pricing?
Companies are hastily trying to work out approximately how much energy they use, a move driven by economic forecasts, future regulations becoming tougher and moral conviction.
Some companies are following in suit of Microsoft and choosing to internally charge themselves and use this money to construct wind farms and solar panels.
A bill has recently been introduced by Senwate Democrats that proposes strict emission regulations.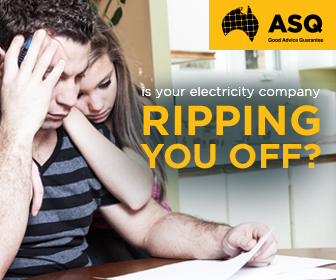 Advertisment - Learn more
Significant world leaders such as Pope Francis and President Barack Obama have also spoken out about the importance of combating climate change.
CDP special adviser Paula DiPerna worked on the said report, and said that businesses only do things which are of interest to the business itself.
"If this many companies are pricing carbon internally, they know that climate change is a business risk."
However, Microsoft has gone a lot further than many other companies.
In a small three years they have decreased its emissions by an equivalent of 7.5 million metric tons of carbon dioxide, and made a saving of over $10 million by reduced energy usage.
Business units at Microsoft are expected to be charged around $20 million for their emissions this year.
Environmental sustainability senior director and carbon fee program architect Tamara DiCaprio says that the program has gained the whole company's attention.
Ms DiCaprio said they were all speaking the say language when the cost to groups was questioned.
"When we started talking about carbon emissions not in metric tons, but in terms of dollar amount, the business people could understand it," she said.
The carbon fee process
Ms DiCaprio's team and her learn how much energy each business unit will be consuming in a quarter and where it will be from; either office space, business air travel of data centres.
These gallons of fuel and kilowatt-hours then get converted into metric tons of carbon.
Plans are then made for offsetting the emissions by Ms DiCaprio's team by production of clean energy, commitments to infrastructure that has long term sustainable power and plants to make buildings more efficient.
Lastly, the investment costs are calculated; this years totaled $20 million. The team and Ms DiCaprio then inform each of the business units just how much they owe, depending on how much energy that they used.
The money then is collected and gets put into a fund used for the company's sustainability projects.
Renewables now primary power source
Microsoft has all had more efficient lighting installed in one of their offices with money from the carbon fee fund. Another office received a new building management software that can improve heating, ventilation and air-conditioning.
The Microsoft company head quarters located in Redmond, Wash., utilized a blanked of new building sensors and large data in order to optimize their energy usage over 125 buildings, which resulted in big carbon and cost savings.
The behaviour at Microsoft is already changing as a result of the carbon fee. As the business units use energy usage as the basis of charging, there is a strong incentive to decrease overall energy consumption.
In terms of overall power, Microsoft is using renewable sources more than any other source.
Photo courtesy of Mike Mozart.