The Commercial Building Disclosure is paving the way for commercial energy efficient buildings that utilise renewable energy.
To harness opportunities for energy efficiency in Australia's buildings sector, the creation of the Commercial Building Disclosure (CBD) program has become a critical step in the accomplishment of the country's goals of establishing energy efficient buildings with reduced greenhouse gas emissions. While Australia's energy consumption is at 20%, ten of this account for the country's total emissions of greenhouse gas.
In November 2011, the program came into effect with requirements of full and mandatory disclosure of a BEEC (Building Energy Efficiency Certificate) for office spaces that are more than 2,000 square metres which are up for lease or sale. The validity of BEECs is six months. Current BEECs are available online and may be accessed through the Building Energy Efficiency Register. Each BEEC will have to include the following:
A general guidance for energy efficient buildings.
A tenancy lighting assessment in the area of any building leased or sold.
An updated NABERS (National Australian Built Environment Rating System) for the building to be given a star rating for energy efficiency.
How NABERS Encourages Renewable Energy Implementation
Advertising for office spaces must be compliant with the star rating policy of NABERS which range from zero to the highest figure of six stars. Every increase in renewable energy rating is given one star to represent 15% saving in energy consumption costs yearly.
Australia currently has over 23 million square metres of commercial office spaces spread out across, more or less, some 3,900 buildings. Buildings which collectively represented office spaces that measured over eight million square metres were issued only 900 BEECs from the time the program was implemented.
Energy Efficient Buildings a win for Tenants and Building Owners
The program is a win-win situation from two perspectives: that of the tenant's and that of the building owner's. For the former, the program gives accessibility to information to enable decision-making with precision and accuracy for strategic occupancy. A program such as the CBD allows organisations to link their respective corporate social responsibility (CSR) commitment to occupancy of energy efficient buildings by implementing energy efficient buildings.
From the latter's point of view, the program will be instrumental in raising the awareness of energy efficient buildings utilising renewable energy across property markets. Additionally, the program has challenged building owners to raise the levels of property performance by focusing on sustainability as its legitimate measure. Australian business owners who require offices spaces that offer lower energy bills as well as lower greenhouse gas emissions will find the CBD program safe, secure, and convenient.
For buyers and tenants, the CBD program's benefits include: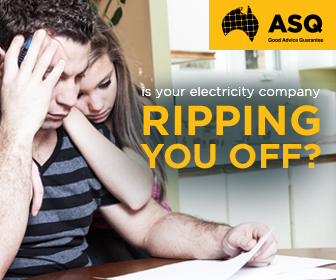 Advertisment - Learn more
Improved ability to attract, hire, and retain personnel.
Reduced costs in operations.
Improved safety and health in the workplace.
Provision of a more comfortable workplace.
For lessors, building managers, and building owners, the benefits of energy efficient buildings include:
Reduced vacancies.
Higher capital value in the future.
Improved marketability.
Reduced operational costs.
Lower turnover of tenants.
Less need to refurbish.
Reduced obsolescence risks.
Competitive edge (buildings that use renewable energy sources are less difficult to lease and sell).