SolarCity has recently created the world's most efficient rooftop solar panel that includes a 22 per cent conversion efficiency.
The sun-powered startup that was founded by Lyndon and Peter Rive (Elon Musk's cousins), SolarCity, announced their construction last week.
The solar panel is said to generate more power per square foot and will harvest more energy in a year than any other rooftop panel currently operating.
If it performs to this standard it will indeed be the most efficient solar panel, as well as the highest volume solar panel that has been manufactured within the Western Hemisphere.
The new panel was created through a proprietary process which claims to no just increase the performance, but also reduce manufacturing costs significantly, relative to alternative technologies that are the same size.
SolarCity's panel is the same size as regular solar panels, however it can add an additional 30 to 40 per cent more power per solar panel.
SolarCity has said that is the most efficient in the industry at the moment, by reducing waste, cutting both company and consumer costs, and adding a large amount of performance power.
The most efficient solar panel also performs to a better standard than other modules in higher temperatures, thus allowing it to produce an even higher level of energy annually than others.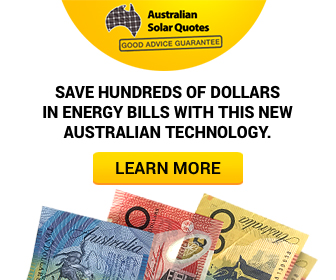 Advertisment - Learn more
Basically, the panels are promising to have a lower production costs with a higher output.
The Renewable Energy Test Center, an energy services and certification testing company for photovoltaic and renewable energy products, has backed up this claim with third-party independent testing.
The first modules will begin production this month in small quantities out of the 100MW pilot facility in Fremont, Calafornia, but ultimately the majority will be produced at the Buffalo, New York.
Approximately 9,000 to 10,000 solar panels are expected to be produced each day when full capacity is reached at the Buffalo facility.
The solar system retailer is expected to have these new record-breaking panels installed on rooftops and carports initially, with the next step being commercial installations.
SolarCity's solar panel will be highly suited to utility-scale and large-scale installations on ground level.
Photo courtesy of Intel Free Press