Revolutionizing the world we live in seems to be on the top of Elon Musk's to-do list, as the Tesla CEO plans to construct a monster, and by monster we mean the largest solar panel factory the world has ever seen. The factory will be based in New York and Elon Musk's goal is to retail the public carbon free power that can light up residential homes, as well as power vehicles in order to make fossil fuels redundant.
The chairman of SolarCity, the largest solar installer within the U.S, has stated that they plan to acquire a PV panel producer named Silevo within Silicon Valley where the buy-over has been estimated to be worth around $350 million. The start-up has maintained that they have created certain technology allowing solar panels to produce even more electricity at a lower cost than what is in the market currently.
Elon Musk's fossil fuel replacement plan
Elon Musk has recently stated in a blog post that he wishes to merge what he feels is the greatest PV technology together with huge economies of scale in order to gain the much needed breakthrough in reducing the overall costs associated with solar power.
He reiterated in the post that he needs to act fast and lay the much needed groundwork now in order to produce the huge quantities of cheaper yet highly efficient solar panels needed for un-subsidized solar power in order to compete with the grid run on fossil fuels.
SolarCity's chief of technology, Peter Rive, added that the company intended to install one gigawatt of panels during 2015, which is twice the amount of this year's installations on the whole and even as much as many producers' total capacity.
Rives indicated that they aim to have SolarCity as well as the industry as a whole to have capacity of 400 gigawatts anually. This is a large number to attain, which is why it's imperative for them to get solar in the number one spot of dominant energy sources globally.
Such a move is critical, as SolarCity is best known for installing the panels and not producing them. China is the number one manufacturer of panels, where many companies have become bankrupt due to the global glut of panels.
As PV panel manufacturing has completely disappeared within the U.S, constructing a factory as massive as Elon Musk intends will cost billions of dollars, however the company has stated that its in very advanced meetings with certain investors to finance the funding of the factory. Rive has stated that SolarCity aims to begin work on construction very soon, as it will be generating one gigawatt of panels by 2016.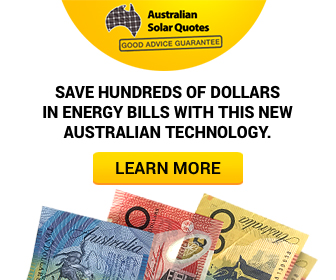 Advertisment - Learn more
Lithium-ion battery gigafactory also on the cards for Musk
Elon Musk has also announced that he has plans to build a gigafactory producing lithium-ion batteries. The $5 billion factory will allow Tesla to produce almost 500, 000 electric vehicles by 2020 which will reduce costs drastically, allowing electric vehicles to become mass market production goods.
SolarCity and Elon Musk's deal concerning PV manufacturing of their targeted capacity of one gigawatt within two years will allow them to be the largest independent solar panel producers within the world. The Silevo factory will be followed by one-two larger plants at a rate bigger than annual production capacity. SolarCity may even buy-over more PV companies to ensure that evolving technology is always taken into account.
Both plans are grand in their own ways, though Tesla's gigafactory involving battery production will allow for Tesla to totally dominate the battery market. In contrast, SolarCity's one gigawatt solar panel factory will have a much smaller effect as 50 gigawatts of panels are only expected to be manufactured globally during 2015.
At the end of the day, Elon Musk wants to save the world from the devastating effects that fossil fuels are wreaking on it. SolarCity has even offered certain Cali residents Tesla battery packs which may store power from the panels installed on the rooftops which may be utilised on bad weather days.
If Tesla together with SolarCity can further reduce the cost of panels as well as batteries, we are one big step closer to living our lives free from the grid.