Leading investment bank, UBS, recently delivered a stirring message to its clients, stating that it is 'time to join the revolution'. The bank has predicted that the payback time for unsubsidised investment in electric cars, rooftop solar and battery storage will be as low as 6 to 8 years by 2020. According to UBS, this will trigger a massive electric vehicle evolution within the energy industry.
During March of this year, this message was again repeated, this time around by Pasquale Romano, the CEO of ChargePoint, America's builder of the biggest electric vehicle charging network. Romano also predicted that technology made in Australia will play a major role in the electric vehicle evolution.
Electric vehicle evolution expected in the next 6 to 8 years
Mr Romano was in Australia last March as a panel member in the discussion regarding disruptive innovation at the YPO Global Edge conference in Melbourne.
It was during this visit that Pasquale Romano also announced a deal between the Brisbane-based Tritium, an infrastructure company, and his own California-based ChargePoint.
The partnership sees Tritium supplying ChargePoint with its award-winning Veefil DC fast electric vehicle charging stations which they plan to install across the United States. Romano's company alone already has a network of over 21,000 charging stations across the U.S.
These charging stations made in Australia will be installed along major routes in the US including the express charging channels in both the west and east coasts which are now being constructed as part of the deal between Volkswagen, BMW and Chargepoint.
Australian infrastructure company to supply U.S. with electric vehicle charging stations
The stations will be called DC fast stations in the US but they will be branded with ChargePoint logos. A single charging station will be capable of delivering a maximum of 80 miles, or 128 kilometers, of charge in just 20 minutes. This will be a major step to removing one key obstacle in mass acceptance of the electric vehicle evolution – that being range anxiety.
"These stations can be used by any EV charging equipped with fast charging and will be installed in convenient locations where drivers need them most', said Romano in a statement about the Tritium deal. 'With access to fast charging stations along major routes, drivers can depend on an EV as their only vehicle," Romano explained.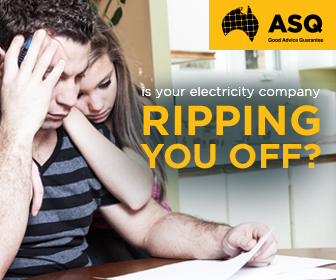 Advertisment - Learn more
Romano was impressed with Tritium's fast-charging capability and said that it is by far the best product in its class. He also believes that the rest of the world will have joined the electric vehicle evolution within the next 10 years, mainly due to the fact that it really makes sense, both environmentally and economically.
ChargePoint CEO states Tritium's fast EV charger is the best in its class
'It's a world engineering effort that's going on,' Romano said, 'The solar/renewables problem drives battery development – as good scale storage – which is a huge driver of falling battery costs," he added.
It is similar to what UBS said in their message to its clients. The bank stated that as a virtuous circle, lower battery cost will also encourage EV sales, further contributing to the electric vehicle evolution. With this development, power is no longer the exclusive enclave of massive and centralized generators, owned and operated by big utility companies.