One of the biggest limitations regarding mainstream electric vehicle uptake is range anxiety; consumers fear that their EV will run out of power before it reaches the intended destination. However, a solution to this anxiety may be found in certain European countries where mainstream sales of EVs continue to grow.
A project set to go live during 2015 sees the installation of several efficient charging stations along highways which connect Denmark, Germany, the Netherlands and Sweden.
Once the project is online, the next target is building a huge network of electric vehicle charging stations right across France. The project is said to permit no more than 25 miles between charge points within France, combating any reservations consumers have about long distance EV travel.
EV charging network rollout the first of its kind
This project is comprised of five utilities as well as EV-focused Company's led by ABB. The goal is to install 155 ABB terra Series EV chargers across the four Northern European countries by December 2015.
This open-access network plans to include 67 chargers in Germany, 35 chargers in Sweden, close to 30 within the Netherlands and 23 stations in Denmark. Such a feat will create a fast-charging EV superhighway, a first of its kind!
The project has already begun, installation of 100 EV charging locations across Denmark was started during 2013. The projects charging investment is $10.5 million which is co-funded at a 50% level by European Union's Trans-European Transport Networks (TEN-T) initiative, which will no doubt have a great impact further down the line.
The chargers along the electric projects network will collect data in order to analyse technical performance as well as driver usage patterns during the pilot of the program. This will help in assessing potential expansion to new locations.
France's plans for a country wide network to combat EV range anxiety
The electric project may be wonderful news for EV drivers, but what's even better is France's plans to introduce a charging station every 25 miles within the country. Bollore, the company behind Paris' Autolib EV car-sharing system has goals to build and install 16,000 EV charging station throughout the country by 2018.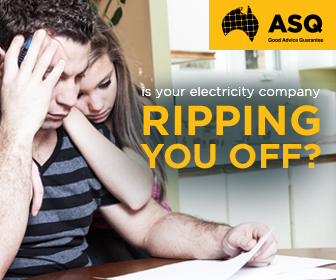 Advertisment - Learn more
The country has been considering tax incentives for Bollore to develop the chargers on public highways, which could allow the network to theoretically link up to the TEN-T system.
This project infrastructure expansion looks set to cost around $186 million. The exact locations are still not determined, but Bollore CEO Vincent Bollore has maintained that this ultimate network will allow for no one in the country to be more than 25 miles away from a charging point.
Mainstream electric vehicle sales continue to increase in France
Sales of EVs are on the rise within France, which is why such a project is essential to the success of electric vehicles being a part of the future. The 25 mile radius is within the given range of almost all EVs manufactured today, so range anxiety may just be a thing of the past after all.
There are numbers ranging close to a million EVs becoming a fixture on Europe's road within the next few years. Forecasts have put millions of electric cars on Europe's roads by 2020 already (according to Navigant Research) while Angela Merkel has called for at least a million on German roads by 2020.
For such change to take place, EVs will need boundless and dispersed charging station infrastructures, therefore as data is captured early on by European EV charging leaders, the much needed infrastructure expansions can take place more efficiently and effectively.
Photo by: NCDOTcommunications on Flickr
To reproduce this article, reference: 'article title', originally posted on 'Australian Solar Quotes' with link to this post. Learn more about our media guidelines.
Australian Solar Quotes is committed to providing our viewers with the latest renewable energy news, trends, technology advancements and more so stay in the loop by clicking here and subscribing to our free green-tech and solar energy newsletter.