As solar power continues to gain popularity in many parts of Australia, the industry is facing challenges from the big power companies that are lobbying for tariff reform from Federal and State Energy Ministers. In effect what Big Business power companies want to do is charge extra to those that use solar energy.
Electricity networks believe tariff reform is necessary because under the present setup, solar users have an advantage over the power they access on the main grid. On the opposing side, solar energy consultant Nigel Morris said that "solar owners are being discriminated against."
Tariff reform calls to fight solar advantage
The major electrical networks maintain otherwise, claiming solar users are being too heavily subsidized. In an interview, John Bradley of the Energy Networks Association said his group wants to make sure storage and solar users "meet their fair share" of service on the network.
According to proponents of the tariff reform, changes will save households up to $250 a year and that 65% of customers are going to pay less. If the tariff reform does not go ahead, proponents say in 20 years, the cost of solar will be much cheaper and users will pay 40% less. Furthermore, they claim that homes without solar panels will pay subsidies up to $655 PA.
Solar energy cost is predicted to fall further
However, solar energy advocates say the energy industry feels threatened by the advent of alternative energy and worried about facing an adversary. According to Electricity Economist Bruce Mountain, the electricity networks are losing money as more and more homes now prefer solar energy. Tariff reform lobbying, Mr. Mountain says, is an effort to "to get the revenue back."
Not only is solar energy usage increasing in homes, but so too are the number of electric vehicles in Australia. As more homes start to store solar energy, more challenges for the electricity networks will come.
Currently the calls for tariff reform changes are being discussed by the Federal and State Energy Ministers. Even as the tariff reform issue is being tackled, observers say the solar energy industry should expect more attacks. Already, one of Australia's market leading energy providers and the countries biggest coal energy producer AGL Energy, came out with a statement that the tariffs are a "scam" to protect solar powered homes.
AGL on the forefront of calls of tariff reform
The timing of the AGL Energy attack is somewhat odd because just a week before, the company announced that they were going to provide assistance to solar and solar storage. However, supporters of solar energy say this will only be the start of many, as growing acceptance of renewable energy impacts traditional energy companies.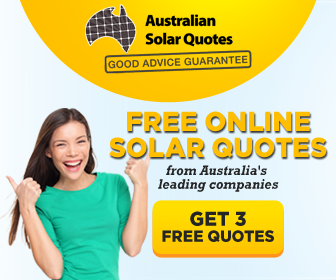 Advertisment - Learn more
A representative from a major solar energy company said that the proposal for tariff reform is an attempt to make up for the money they lose. Another industry observer said this will be just one of the many "strategies" power companies will use against the solar industry.
Even so, solar and renewable energy advocates say these actions won't prevent the switch to solar energy. Solar Citizens National Director Claire O'Rourke said that blaming solar owners for the increasing power bills is "misguided to say the least". According to O'Rourke, the reason why solar energy use is on the rise is because Australians want clean, sustainable and renewable energy.