Just four years ago, the original Nissan Leaf was introduced in the market as the very first modern battery electric vehicle sold on a large scale. Now, the leading manufacturer continue to enjoy success by being ahead of the pack in terms of overall sales.
Every expert in the EV and auto industry offers only positive reactions about the development on the Nissan Leaf, and considers every sales as a major milestone for battery electric vehicle adoption. Still, there is a question that everyone is raring to hear the answer to. And that is; how is the quality of the Nissan Leaf model after 4 years of frequent use?
Battery electric vehicle Nissan Leaf celebrating 4 years
Nikki Gordon-Bloomfield, a former contributor to the Green Car Reports, was one of the first owners of the 2011 Nissan Leaf battery electric vehicle that were shipped to the United Kingdom.
She was happy to report that after 70,380 miles of driving and 4 years of constant use, her Nissan Leaf is still in a very good condition.  It was in a recent Transport Evolved update report by Gordon-Bloomfield where she wrote that the car is still doing fine, and has so far given her very few driving and motor problems.
Gordon-Bloomfield's Nissan Leaf is proof that if proper charging infrastructure exists, people will be able to make use of a battery electric car for their daily commuting.
The Leaf, with Hiro Nakamura for a nickname, can be used for 100-mile round-trip commuting. This includes a 3-hour recharging stop at a plug in charging station during the midday.
DC fast charging station infrastructure to make EV ownership a reliable option
A good substitution was a DC fast charging station used for six months. This is able to cut charging duration by about 10 minutes.
DC fast charging, which is meant for Ecotricity network, can also be relied upon for longer trips. Gordon-Bloomfield saying that her battery electric vehicle only needed to be towed a number of times, almost always because of the unavailability of charging infrastructure. Once, a tow was needed because of a flat tire. Overall though,Gordon-Bloomfield reported that she felt her Nissan Leaf matinence experience was similar to what it would have been had she owned a traditional car.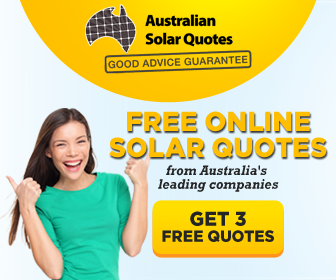 Advertisment - Learn more
After more than 50,000 miles, one of the 12 bars that indicate battery capacity ceased to light up, which means an overall loss in capacity by 15%.
Leaf showing a decrease in battery capacity after several years of use
When the Leaf Spy app is used for further checking of capacity, it revealed a loss of 20%.  A decrease in the capacity consequently led to a decrease in range. Specifically, she recorded a reduction to 60 miles during cold weather condition.
A positive development observed with Gordon-Bloomfield's use of her Leaf is that she had noticed more stations on which to charge her electric battery vehicle these days when compared to several years ago.
Generally, the condition of her car was still good, with just two components, the USB socket and radio, both worn out and needed to be replaced. Regular maintenance is reported to have been done on regular items such as brakes and tires.
Gordon-Bloomfield's battery electric vehicle proved to be durable and economical in the long run. Gordon-Bloomfield stating that she is extremely happy with the performance of her battery electric vehicle and looks forward to her Leaf going another 70,000 miles.
Photo courtesy of Dave Pinter on Flickr