One of the world's top electric vehicle manufacturers, Nissan, has signed a deal with utility corporation Endesa that will allow owners of EVs to sell excess renewable energy stored in their batteries to the electric grid.
The two companies signed the first mass market car-to-grid system at the Geneva International Motor Show with the idea to provide an affordable market-ready system. Currently the top seller of electric vehicles with over 160,000 Leaf models sold all over the world, Nissan has its focus on zero emission mobility. By having Endesa as a partner in business, Nissan is ensuring they produce an efficient EV battery.
Renewable energy grows as EV industry breaks ground
The car-to-grid system is Endesa's 2-way charger and energy system that integrates off-grid renewable energy generation in the same way solar PV panels and wind turbines do.  With the use of the equipment, an owner of a Nissan LEAF or e-NV200 will be able to connect to a charger on low-demand, with an option to use the electricity stored in the EV's battery for his home.
The owner will also have the option to return any unused electricity back into the utility grid and get paid for it.  Renewable energy that comes from solar panels and wind turbines are alternative ways of charging a vehicle, powering a home, or feeding unused energy back to the grid. Both Nissan and Endesa agreed on a collaboration in order to debut the car-to-grid services in Europe and the exploration of 2nd life EV batteries for applications at homes, buildings, and grids.
Chairman of Nissan reports car-to-grid services will reduce EV cost
The two companies are also set to design and evaluate potentially cheap renewable energy and mobility offerings.  Chairman of Nissan in Europe, Paul Willcox, reportedly saying; "We believe this innovation represents a significant development for Nissan Leaf and e-NV200 customers. Every Nissan electric vehicle battery contains a power storage capability that will prove useful in contributing towards smarter and responsible management of the power demand and supply of local power grids, thus reducing our EV total cost of ownership.
He added that it is not just a chance for EV and fleet owners of Nissan to have a part in environment reparation, but it also offers support to grid stability.
Car-to-grid services aiding in the stability of energy supply to consumers
One of the challenges that electricity management systems focus on is the assurance of a stabilize grid.  Such a situation is relevant where there is an abundance of generated renewable energy, which is set to happen in the near future.
The long-term vision for EV zero-emission is to be in the midst of an integrated system where owners can join in the energy market on a wholesale scheme while using the stored renewable energy in their electric vehicles' batteries.
The flexibility of car-to-grid implementation further enhances the benefits from electric mobility. By investing in this technology now, Nissan and Endesa are ensuring they are ahead of the times.
Photos courtesy of Alberto Martinez on Flickr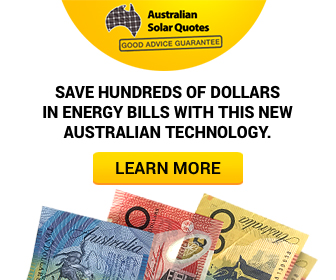 Advertisment - Learn more