Suddenly the electric car wheels in Australia have stopped running. Some sections of the media may have been seduced by the marketing hype in the past but most Australian buyers are pragmatic. The electric car revolution has not caught up with most Australians yet – and for good reason.
Australia EV adoption has faced some unique struggles. These challenges include higher initial cost, lack of developed electric charging station infrastructure, lack of government subsidies at all levels, and the limited range of EVs.
But the biggest challenge so far, is that the base-load power is still dependent on coal and gas-fired stations. It is not encouraging to know that the power from Australian household wall sockets is still being supplied by substances that produce more CO2 than burning liquefied fossil fuel.
A large number of 'green power' plants are planting trees to offset their greenhouse emissions. Although that is commendable, it takes a long time before the adverse effects of pollution are counteracted.
Electric Car Sales
The fact is: in 2014, there were only 1,130 electric cars sold in Australia. Of those numbers, only 321 units were bought by private buyers. Although the total figures are much more than the 292 units in 2013, the actual types of units sold depend on how a person defines an electric vehicle.
The car industry's official VFACTS figures include range-extender cars. These cars actually use a petrol engine as a generator to charge the car's battery.
The first pure electric car sold in Australia was the Mitsubishi i-MiEV. It started selling here in 2010- before quietly disappearing in 2013 selling only a dismal 227 units.
Shayna Welsh, Mitsubishi spokeswoman, says the company is now waiting for the development of more advanced battery technology before pursuing local EV sales.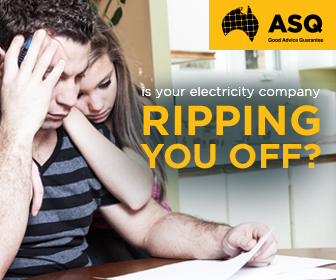 Advertisment - Learn more
"From experience we've found PHEV is a more suitable fit for the Australian environment," says Welsh.
BMWs contribution to the electric vehicle revolution
By far, the best electric car sold in the country is the new BMW i3. But it is expensive, costing $63,900. The car manufacturer was able to sell 15 units to private individuals in its first six weeks on sale.
Of the 15 buyers, five chose to buy pure EV, while the rest preferred the hybrid, with a back-up petrol engine. Lenore Fletcher, BMW spokeswoman, says electric vehicles are viable in Australia, considering that 90 per cent of Australians travels less than 100 kilometres a day.
"Electric vehicles have attracted a great deal of interest and awareness regarding the sustainability question in multiple countries around the world and 18,000 BMW electric vehicles were delivered internationally in 2014," says Fletcher.
Ev sales may be set to skyrocket with BMW representatives predicting that the global electric car revolution is just beginning.
Other car manufacturers like Nissan and Holden are also not experiencing the electric car revolution in this country. As long as these challenges are not addressed the Australian electric car revolution will be sluggish.