There are rumours doing the rounds that there is a Ford electric car is in the works. The top auto company is believed to be in the midst of developing a plug in electric car that boasts of a 200-mile range. The Ford electric car will be the company's answer to General Motors' Chevrolet Bolt.
Ford electric car to debut at L.A. Auto Show 2015
If the rumour is indeed true, it will be a long-range electric vehicle with the capacity to travel two times as far on a plug-in charge than the EV version of the hatchback by Ford Focus.
"It's reported that Ford's new EV will formally bow at the L.A. Auto Show late this year," according to Craig Cole, AutoGuide.com's associate editor. The Los Angeles auto show will take place November of this year.
Since the Ford electric car already has its debut set, this indicates that the vehicle has already undergone serious car development.
Just this January, General Motors introduced its own pre-production concept version of the highly-admired Chevrolet Bolt. This is done to appease the so-called range anxiety among drivers.
Range anxiety is that worried feeling that drivers have whenever they drive an EV, fearing that they will run out of stored power even before they arrive at a station where then can plug in their vehicle and recharge.
New electric vehicle design contribute to improving driver anxiety
Currently, electric cars are a miniscule, almost-unimportant part of the car industry, having a 1% market share.
This sector keeps itself afloat through incentives that entice more buyers, and fuel economy mandates that push automakers to engaging in electric vehicle development.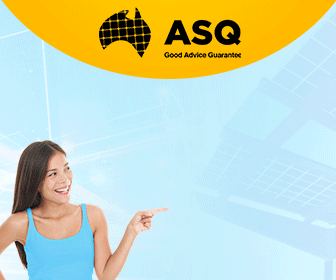 Advertisment - Learn more
Incentives helps the market grow as manufacturers are motivated to perform developments for more exciting electric car models.
Currently, Tesla is the top performer in luxury car manufacture, while the mass market is reigned by Nissan.
Experts believe that as the Ford electric car sector continues to grow, it will benefit both the company and the market.
But many suggest the new Ford electric car simply improves on the technology of the current existing electric Ford Focus by enhancing its range, instead of entirely creating s new EV model.
Critics of Ford's newest release claim the design is lacking in innovation
The Focus plug-in's performance has been lacklustre since it was introduced to the market way back in 2012. Ford, so far, was able to sell less than 2,000 units in the United States last year.
This is a small figure compared with over 6,000 BMW i3 EVs and 30,000 Nissan Leaf units.
This incidentally makes the Nissan Leaf the most successful all-electric car in history. Also, it enjoys an 84 mile range, topping all other small-sized EV brands in this category.
Carlos Ghosn, Nissan CEO, recently announced the introduction of a Leaf that will boast of a 250-mile range. He added that Nissan is working on a new 48 kWh battery pack, which is twice its existing battery's current capacity.
With many major automakers working together to come up with a cheaper and more affordable EV for the masses, it is no surprise that Ford jumps on the bandwagon and come up with its own small plug-in car.
However, the news of the latest Ford electric car being set for release within the year is just what it is – a rumour.