Streets in Dubai are rarely lined with plug in cars, but in the near future, more of them will ply the roads.
This is bound to happen as soon as electric car charging stations are launched at a number of offices at the Dubai Electricity and Water Authority (DEWA).
One fast charge station is located at Dubai Silicon Oasis, with an additional three ready for public use later next month.
More than 84 fast charge stations will be rolled out before the year ends. The number was based on existing demands in airports, government offices, residential neighbourhoods, and malls, namely the super-mall: Mall of the World.
Dubai follows a large numbers of countries investing in electric vehicle charging stations. 
DEWA's push for electric car charging stations
According to DEWA's Chief Executive, Saeed Mohammed Al Tayer, his company have been a provider of such infrastructure. Now, they are making the move to bring such infrastructure to the entire country.
"This is the start of Dewa implementing a pioneering electric car charging stations infrastructure initiative. It is an important step towards achieving the objectives of a sustainable smart city and transforming Dubai into the smartest city in the world," said Mohammed Al Tayer.
According to Waleed Salman, executive vice president for business strategies and development of Dewa, they have allotted a budget of Dh10 million. But, they will have to get the price first in order to arrive at the cost.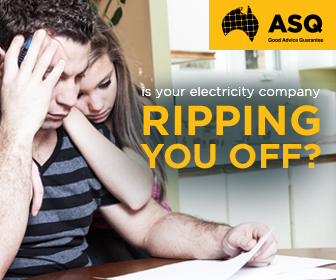 Advertisment - Learn more
A charge takes from 2 to 8 hours, but with a phase two on the way, fast charge stations will be built to complement gas stations.  This will hereby cause charging to take around half an hour.
Like in the case of the US and Europe, the authority presumes that electric vehicle users will charge their eco-friendly electric cars in the garage.
How do electric car charging stations charge customers?
Dewa cards will have to be secured by drivers and used at fast charging stations. Similarly to the payment of home charging, the cost incurred at public charging stations will be paid in Dewa bills every month.
Electric car drivers and owners with no Dewa accounts can get an ID and make post-paid payment for every consumption.
Most of these cars will have their batteries charged at home. During travel, if the battery becomes low in power, the car only has to head to one of the many scattered electric car charging stations.
Gasoline is affordable in the UAE, but the domestic industry is confident that electric cars will put up a good fight.
Experts say many in Dubai will eventually adopt the appealing electric car since it requires minimal maintenance, which is basically tyre replacement.
The total cost of maintenance for eco-friendly electric cars is 50% less than that of traditional cars.
There are now a number of electric cars registered in the UAE. The i8 plug-in hybrid of BMW is now available in the UAE market. Renault Zoe, a fully electric car, will also soon become available.
Nissan also plans to sell electric cars in the UAE. Today, Camry hybrid cars by Toyota are used as taxis in Abu Dhabi and Dubai.
The installation of electric car charging stations in the UAE, in Dubai, is a milestone for the government.
This will push the adoption to electric vehicles further to its citizens and strengthen the government's clean city drive.