The UK government plans to invest £43 million ($66 million) to encourage the development of ultra-low-emission vehicles through 2020. With this investment, the government signifies its support for the construction of electric vehicle charging stations, and also to provide funding for the technological research of electric cars and electric buses.
The UK government, in its 2010 to 2015 government policy regarding transport emissions, states that: "Transport is a major source of greenhouse gases. Around a quarter of domestic carbon dioxide (CO₂) and other greenhouse gas emissions in the UK come from transport. Transport is also a source of emissions which make air quality worse."
"Reducing greenhouse gases from transport will help our long term goal of reducing the UK's greenhouse gas emissions by at least 80% compared to 1990 levels by 2050," the policy paper continues.
Development of low emission vehicles and electric vehicles charging stations
The government is providing its support to the development and deployment of Ultra-low emission vehicles such as electric, plug-in hybrid and hydrogen powered cars and vans.
A majority of the investment, about £32 million ($49.2 million), will be earmarked for the construction of an electric vehicle charging stations infrastructure. The other £11 million will be spent on the support of 14 "low emission vehicle technology" research and development projects including development and integration of electric vehicle charging stations.
There will be a total of 50 organizations that will undertake these projects. They include a number of small companies.
According to the Department for Transport, £15 million ($23.1 million) will be given to drivers of electric vehicles in the form of grants under the Electric Vehicle Homecharge Scheme.
Another £8 million ($12.3 million) will be spent in installing new electric vehicle charging station infrastructure all over the country.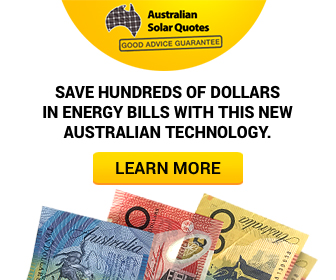 Advertisment - Learn more
Electric vehicle charging station Homecharge scheme
According to the terms of the Electric Vehicle Homecharge Scheme, every electric vehicle driver is entitled to receive up to £700 ($1,077) for the installation of electric vehicle charging stations. The offer began last April 13, 2015.
The start of the bidding process for the construction of the electric vehicle charging stations is scheduled in May. According to a project proponent, another £9 million ($13.85 million) are earmarked for the resolution of different infrastructure issues. This will ensure "that the UK's charge point network remains accessible and open for users."
Project proponents revealed the different research projects that will receive funding. They include one project that is tasked to create "a novel recycled carbon fibre material that will bring lightweight, low cost vehicle chassis structures to the mass market."
Another project will develop a zero-emissions electric bus outfitted with a hydrogen fuel cell range extender. There's another project that will develop "a prototype zero-emissions power and cooling system adapted from a cutting-edge liquid nitrogen powered engine that will dramatically reduce the CO2 emissions from refrigerated trucks and air-conditioned buses."
At first glance, these projects seem like good stuff since they appear to have a good chance of succeeding. With the kind of investments these projects will be receiving from the UK government, it is hoped that they will ultimately pay off in large benefits for its citizens. These are the kinds of initiatives that can spur the growth of UK's renewables industry, a sector previously scoffed at by the UK Prime Minister David Cameron. 
Photo courtesy of Argonne via Flickr