In the United States, before the 2009 government stimulus package, large-scale renewable power was nowhere in the consciousness of the population at large. However, once the renewable energy technologies were highlighted, and their corresponding costs went down, investors and operators all eagerly joined the fray.
Big business built plants and then made deals with utilities to purchase the output, the initial prices of which are often higher than the cost of energy from coal plants.
Renewable energy in the US observes Big Business buy-ins
Currently, the world is entering a new era. Big businesses involved in consumer products, health care and technology, all using prodigious amounts of electricity, are negotiating deals to buy significant amounts of renewable energy from newly-built facilities including large-scale solar power plants.
This is not the same as businesses installing their own solar systems, purchasing carbon offsets, or engaging in make-believe clean and green practices. These businesses are incentivising renewable energy producers to collaborate with them in building new infrastructure designed to replace coal as the base energy source.
Apple's announcement last February is a case in point. The tech giant revealed that it was ready to spend $850 million to purchase 130 megawatts of capacity from the First Solar California Flats Solar Project for 25 years.
Apple has built smaller solar power plants in North Carolina and in other states to power its data centres. However, this most recent announcement is a big step up in renewable energy for the innovative company.
Tech giant Apple a prime example of example of forward thinking business
First Solar recently said that this is the renewable energy "industry's largest commercial power deal." With an inked agreement with Apple, First Solar is now ready to build a 280 megawatt power plant on a big land area located in Monterey County.
Half of the energy output from the plant will be sold to Apple while the remainder will be directed to Pacific Gas & Electric, a California utility company. The supply earmarked for Apple will be sufficient to run its stores and other operations in the state and will enable Apple to be carbon-free in California.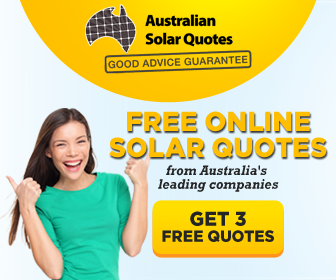 Advertisment - Learn more
Likewise, Procter & Gamble announced on February 12 that it is making a deal with Constellation. Although this deal is somewhat smaller than Apple's, nevertheless, Procter & Gamble is also set in taking advantages of the benefits of renewables.
Procter & Gamble to team up with Constellation on a biomass plant
The company will spend $200 million for a biomass plant that will supply steam to a P&G factory in Albany, Georgia. This facility produces Bounty paper towels and Charmin toilet paper.
The plant will burn sawdust, pecan shells, scrap wood, and other natural waste materials to create energy. It is designed to generate 50 megawatts of energy, and will supply electricity not just to the plant facility but also to the local utility.
The sheer the size and number of renewable energy plants across the world has grown to an extent that it can now compete on, or at least near, equal footing with other sources of energy.
Photo courtesy of Sandia Labs on Flickr