Ballina in Australia, while also being the first to introduce a solar-powered public electric vehicle (EV) charging station, recently launched a 45kW solar carpark despite an increasingly anti-renewable political environment.
Installed at Knockrow tourist attraction, Macadamia Castle, the PV/EV solar carpark is the first EV charging station on the Pacific Highway, and is also by far one of the most sizeable solar carpark installations on the Far North Coast.
Built by Smart Commercial Solar, the 45kW solar carpark features 180 PV panels displayed on a purpose-built structure will not charge electric cars but will concurrently generate half of the Macadamia Castle's energy needs.
Solar carpark a stand out in the QLD renewable industry
Tony Gilding, the Macadamia Castle's owner, had at the outset deliberated to put solar on the ridge of the Castle, but the surrounding tree cover made this impractical. With the additional benefit of supplying shade for visitor vehicles, as well as a charging station for EVs, Smart Commercial Solar proposed a solar car park structure as an alternative.
Gilding stated that the benefit of a solar car park was straightaway evident to him for the reason that it can be positioned in the most practical location to take advantage of the sun. Leaving aside from the palpable environmental advantages, the conglomerate case for a solar car park is remarkably convincing.
Macadamia Castle's owner a strong advocate for renewable energy
As opposed to Prime Minister Tony Abbott, Gilding happens to think that solar is advantageous for people and the world. He is quite happy to have become a model of what is possible for small ventures in spite of the best endeavours of fossil fuel companies to slow down the strengthening case for renewables.
According to Greens NSW MP John Kaye, who was present at the launch and labelled the project as an inspiration for Australia's green economic future, solar panels and electric vehicles are the ideal complements that are most likely bound for a key role in the energy systems of the next 50 years or so.
Solar carparks is another non-residential solar market that is yet to launch in Australia, in spite of a boom in the U.S. that has caught sight of four consecutive years of more than 100MW of solar carparks installed, as noted in August, 2014.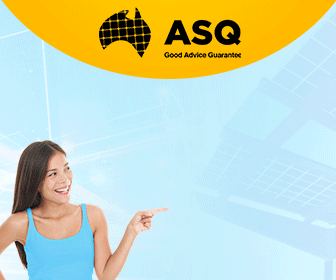 Advertisment - Learn more
American solar industry expected to continue to increase
America is predicted to increase to 180MW of solar carpark installations in 2014, up from 157MW in 2013, and the market could raise nearly $850 million in a span of two years, according to a report from Greentech Media Research paper, "US Solar Carpark Market 2014-2018: Landscape, Outlook and Leading Companies".
According to Scott Moskowitz, commercial solar developers can offer increased value to clienteles in larger project sizes and higher electricity savings.
This year in Switzerland however, transport and logistics firm Galliker Transport installed a massive 2721-module grid solar carpark that shelters 2000 cars while at the same time producing 544,900 kWh of electricity. The installation producing nearly 720 MWh in its first full year of operation.